Big Raspberry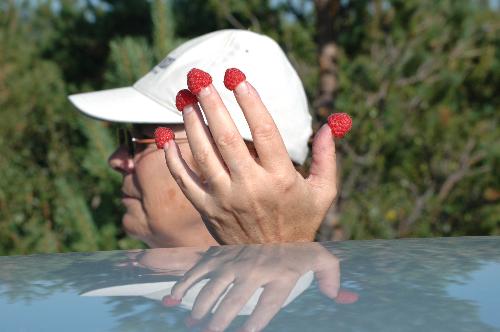 Sweden
6 responses

• China
11 Aug 07
Hi matte5.I'm so happy to have you here since you always give me something I dont see in my daily life.Its just great!The picture is so interesting that I never know raspberry can be used as accessory,haha.Thanks for sharing and have a good day!


• Philippines
11 Aug 07
I wish I could try some raspberries... Raspberries don't exsist here in our country... How does it taste?

• Malaysia
11 Aug 07
Yeah..I've zoom-in your raspberry photo at your 5 fingers tip, its big and looks very appetizing. A good fruit, an edible soft fruit related to the blackberry, consisting of a cluster of reddish-pink drupels. On what label do you name and sell your products?.

• United States
11 Aug 07
wow those are some really nice rasberries.they look yummy lol.nice picture.thanks

• United States
11 Aug 07
Matte, you are always making some good stuff. These berries are very big, indeed. I bet they make the best jam. Thank you for sharing.