I Feel So Flat and Lost Without Them! :(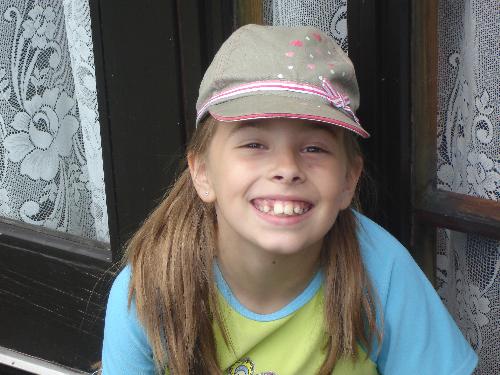 August 12, 2007 4:17pm CST
My eldest Son and his family went off on holiday on Friday morning at 10.30 a.m. They are staying in a cottage in Frome, in the West Country, and going to visit Longleat Wildlife Park, Cheddar Gorge and Wookey Hole, possibly Glastonbury and a few other places whilst they're down there. Well, as you know, I normally visit on Sundays and sometimes we'll go out in the afternoon, and then I take an evening meal up there. You'll also know that my little granddaughter keeps presenting me with things she's made each time I go there, and wanting me to join in with the pogo stick and hula hoop. lolol. Even skipping now... dear me... I ask you! Slow skipping is ok, but the bumps??? Noooooo waaaaaaaay! My whole week has been quite strange. I can't explain... but today, I'm really missing them. I got frustrated with a site earlier as it kept freezing my screen... and after six or seven times, I left it and sat here in tears. I wish I'd gone to the pub quiz now... they asked me enough times. lol. Oh well... they'll be back for next Sunday and hopefully she might have made something whilst she's been away. :)
5 responses

•
13 Aug 07
I am so sorry you were feeling lonely pal , I know you are like me and just love your family to bits , and we are both really lucky . But it is a good thing some times to be wothout them as it just makes us realize just how precous they are xxxxx

•
13 Aug 07
Oh yes, I agree and it won't be too long before they're both really grown up and doing their own thing, but it doesn't stop the solace now. It's only really that you get used to them being there and get into a routine of seeing them. They'll be back on Friday and I suppose I do have quite a few things to get done, which will keep me occupied. Brightest Blessings my friend. xxx

• United States
13 Aug 07
Awww so sorry that ya got eft behind but grand d aughter will cheer you up when she gets back. and as for those dumb sites that frezze ya up to heck with them they wasnt worth it any how what ya say? Be Happy not sad. you will make it till next wek huhs hugs hugs hugs hugs

• United States
14 Aug 07
I hope that the week goes by quickly for you and that you are kept busy so that you will not get to sad. I understand how hard it is when You don't have family around, especialy when you are used to them being there all of the time. Hope your week goes well.

•
14 Aug 07
It's dragging at the moment, Cateyes, but I guess once they're home, I'll be livened up again. ha ha ha. I just know that the youngest, in particular, is going to be really wound up, and full of what she's been up to. Brightest Blessings and thank you for your wishes. x


•
14 Aug 07
Thank you my dear friend for your comforting words. I expect the time will start to go faster when they get back full of stories of their holiday adventures. lol. I think I missed them even more at the weekend because I'm used to seeing them. My youngest is around and his crew, but I don't see them quite so much, Brighton not being too good a place to visit on Sundays! It gets packed and there's always traffic jams on the main road. Brightest Blessings for a great day. x

• Singapore
13 Aug 07
It is sort of feeling bored and dull being alone, right? I was feeling same last weekend. My friend was not in town, my nieces whom I am used to be amused by did not popped by. I simply do not have the mood to shop, do anything, even watching TV, something I used to enjoy. The only thing that made my days was a lunch session with a close friend.

•
13 Aug 07
Yes, I think you and I like to have fun with the children, don't we, Why? They keep me amused all the time and I love being with them so much that when my routine is broken and they're not there, it feels so lonely and quiet, leaving me flat. It certainly does alter your mood. I went out on Friday evening, but haven't done much else. Still they'll be back on Friday and full of their adventures on holiday, so all will be back to normal. Brightest Blessings.