What Was The Happiest Moment Of Your Life........?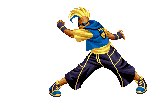 India
August 12, 2007 5:01pm CST
Friends lets share our happiest moment of our life, That you can never ever forget about it in your whole life. Talking about me my happiest moment is yet to come it would be when i complete my MBA and start working in a good company with a handsome salary, that moment will be unforgetable for me. And what about you..............!
4 responses

• United States
12 Aug 07
I don't have just one. My first was when the orchestra I was in played the best we had ever. It was at a competition in NY. And we won a gold.The next one was going by train to New Orleans.It was great.and then there are the sports related moments.I got to see my NY Giants win 20-19 over the Bills. I was hoarse from screaming for a few days. And I got to see my Red Wings hoist the cup not once , not twice but three times.

• India
12 Aug 07
Wow, its you was a good sports man. Anyhow BELATED congrats for all your medals. And Do you stil have interest in sports. I love palying basket ball and volley ball but no one of my friends play these games coz they like only cricket. My Bad Luck

• Canada
12 Aug 07
I would have to say I have three. The birth of each of my three childern. :)

• India
12 Aug 07
dear, then your babies must be cute...

•
9 Nov 07
hey for me getting into MBA was a happiest moment as everyone around me including my family were against it. i struggled for joining into this course, coming to my dream i would love to start my own business in retail management, hope i would fulfill my dream some day before my life ends

• India
24 Nov 07
ha ha ha, thats a good idea. Ok lets make a deal, after your comletion of MBA just contact me we'll have a partnership business and to tell you, a good manager always thinks positively so please change your attitude. Not like someday before my life ends....never think of END just Enjoy............!

• United States
12 Aug 07
back in 1978 I was on the road with a friend. I lived in Minneapolis Minnesota and was near Rockford Illinois at the time. Well as we were heading down the highway I heard blaring over the C.B. radio, "Is the motor city maniac around? Anyone got a 20 on the MMM?" Well that's my CB handle (nickname). I got on and chatted with an old semi driver friend from chatting days on the Cb. He had found out my wife had just went into labor with our daughter and first child. Even though I was miles away I found this out before she was in the hospital. It's amazing what the CB radio could do way back then. That's the happiest day in my life so far. Thanks for this opportunity to share this with members here also. HAPPY POSTINGS FROM GRANDPA BOB !!~

• India
12 Aug 07
Its my plessure to here from you, and thats a good thing happened with you and thanks to C.B Radio.