what ponder you most for now.....I mean for NOW!!!!!!!!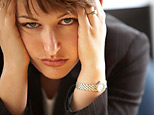 Malaysia
August 12, 2007 10:47pm CST
HI & HELLO To All myLot Members;wish me & you all, to have good luck and good look forever AND ever........ To my point of discussion now, some may or will say; I want to thankful to myLot, OR I want to make no more complaint about myLot, OR I want to be popular on myLot planet, OR I want to be admired on myLot planet, OR I want to make the best respond on myLot planet, OR I want to make happy to all myLot planet members, OR I want to get more point rating today,OR I want to get more earnings today, OR I want to make surprise to my beloved hubby, OR I want to make surprise to my beloved wife, OR I want to make better to my family, OR I want to be best for all in my life, OR OR anything that makes you to be feeling better!!! IN ADVANCE I would like to 10Q 10Q 10Q....to all members I AM;Michael.
4 responses

• Australia
13 Aug 07
hey what's up friend michael. guuuuudddddlluuucccckkk to you too. i am pondering right now about my account friend because the website that i use to register here in mylot cannot be open and i realized that what i have given here is a wrong one and it does not exist. so the problem is when i will transfer my account to moneybookers? hey michael having a long experience here in mylot than i do so have you tried to get your earnings here in my lot and made them into a real cash? is your email address which you have used in your registration here in mylot will be necessary in transferring your account here in mylot? pls. help me!


• Australia
13 Aug 07
yes im done reading it. thanks good friend. i have respond to your reply back there. you can check it out good friend. in short, i just want to say thank you for that. dont worry i wil always try to respond to your discussions as long as i can relate... i will give you a + here and in my started discussion friend. tnx again...

• Malaysia
13 Aug 07
beeeeeeeeeeeeeeeeest friend, give me five?...cheeeeeeeerrrrss

• Holiday, Florida
28 Dec 08
wow. you started this a year ago friend. i hope your wishes have come true with mylot. i havent been here quite that long. im hoping to make the dang digest just once at least


• Malaysia
28 Dec 08
ha ha ha ha ha
..... thanks bunnybon7 for your sincere coming to my room of discussion. I'm honored.
I registered
as myLot member in May 2007. I pushed myself to put up as many discussion as I could. From 1 - 2222 no. of postings, I'd done it in three (3) months(August). I got something to do in my offline works and rest myself from here for 15 months. Just few days ago I made my comeback and active on myLot. [b] Am a Marylander[/b] US but now as an expatriate in Malaysia. On January 15, 2008 - I got my heart attack while on my trip(plane) routed from New York to Kuala Lumpur, Malaysia. After my angiogram and angioplastiy treatments, bedded at ICU for 3 days. Avoid taking bypass surgery, I took alternative medicine for Chelation & EECP Therapy - 20 & 35 protocols, respectively. My health back to normal and that is why I choose to re-active on myLot.
Sorry bunnybon
, for my telling you 'news' which something you don't ask. Just take it this way, bunnybon7, imagine that am a newscaster reading the hot news in NEWS TIME or BULLETIN TIME
@
CNN aired on your TV....ha ha ha ha ha ha ha
HAPPY NEW YEAR 2009, bonnybon7. Cheers!!!

• Holiday, Florida
15 Apr 09
well how sweet. i somehow missed this whole thing. must have been at a tough time here. iam glad you made it friend and am still around. Strange thing, i just started reading an old book i have here published in 1930 by W. Somerset Maugham called The Gentleman in the Parlor. its so far describing all about Malaysia

is that a strange thing? if you get a chance you may find a copy and find it interesting


• China
15 Sep 08
Hello michael. For now I am pondering to respond to this one-year-old discussion of yours. Smiling. Yeah, I was so happy to see you back to us and I could not help going through to find this one. You have already listed so many clues of what one could be pondering. Now I am also pondering to make my posts move a little bit towards ten thousand to make it close to it and reach that aim by the end of this year. lol. Good day and take care, michael.

• Malaysia
24 Dec 08
Yeah Yeah Yeah...sorry my dear great friend for my too slow responding to your nice comment. As always you never fails to make friends happy and cherish them up with your high level of generosity. Lately found have time to make come back, after feeling full recovery from my heart's problem. Thanks William, love you more than I feel.

• Malaysia
24 Dec 08
o...o..forgot to wish you something on my first commentary, hopes you don't mind for my less; Merry Christmas 2008 and Happy New Year 2009. Cheers!!! December 25, 2008 - Thursday - GMT+8 - 1:56AM.


• Malaysia
24 Dec 08
ha ha ha ..... hey hey hey dio123, thanks for your attendance to my room of discussion. Am just making my come back after 15 months-off from myLot. Sure sure sure...I take your wishes too. Have your best of luck, look and life's continued success. Cheers!!!. Merry Christmas 2008 and Happy New Year 2009. Best!!!