when is your anniversary?

Philippines
11 responses

• United States
13 Aug 07
December 24, 1983 Christmas Eve. We had a surprise wedding. Our families thought they were coming over for a Christmas party and then we made the announcement that we were getting married, right then. We were married next to the Christmas tree in the living room of our new home with my sisters crying and my mother not too happy about me not having a traditional wedding. But hey, it lasted 23 years and counting!

• Delhi, India
13 Aug 07
Mine is on 4th February. When is your yours?

• India
13 Aug 07
my anniversary is on january 23rd. what about you?

• Philippines
21 Aug 07
My anniversary is every 8th of December, we choose this date because i love the number 8 and december 8 is also a MAMA Mary's Day. Its not a traditional churc wedding we had only a civil wedding but i am happy being married and planning to hopefully soon we can get married in church with God help.

• China
21 Aug 07
My anniversary for wedding is December 31st. We have been married for sixteen years with a fifteen-year-old boy. We just make a call to each other to celebrate our wedding day as we don't work in the same city and we don't have time to see each other at this moment because of our work.

• United States
20 Aug 07
our wedding anniversary was just yesterday August 18th. it was magical. i got a 1/2 carat diamond ring and a bouquet of flowers as a gift from my hubby. i was surprised. i didn't expect that but i'm so happy with him. my wish for us is more years to come and happiness always.

• Brazil
15 Aug 07
We're not married yet but there's the anniversary of when we started dating :) We started dating on June 16th,2005


• Orangeville, Ontario
13 Aug 07
We just had our tenth wedding anniversary on August 2nd. My husband proposed to me at Christmas, shortly after I found out I was pregnant. I went to my parents' for Christmas but couldn't tell anyone I was pregnant as it was too soon. I remember almost throwing up on the dinner table. LOL! We never set a wedding date. My husband's brother did it for us. He called and said they weren't going "home" this summer because they were saving up to go to our wedding the following summer. Oh, so we were getting married next summer? Okay. We had to set a date and hope our baby wasn't born on that date. She was born on August 6th so she turned a year old while we were down east for our wedding.

• Australia
13 Aug 07
We're not married but we have the anniversary from the date we started going out - that's April 18th - the one next year will be our 10th! Not sure if we'll get married or not but if we do, i think maybe April 18th next year would make it easier for us to remember!

• Philippines
21 Aug 07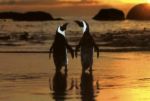 My bf and I became steady 13 years ago, May 11, 1995 to be exact. =) And after beaing together for so long, he finally proposed last January. We decided to get married on February 2008. =P