Do you wear earrings even when you're asleep??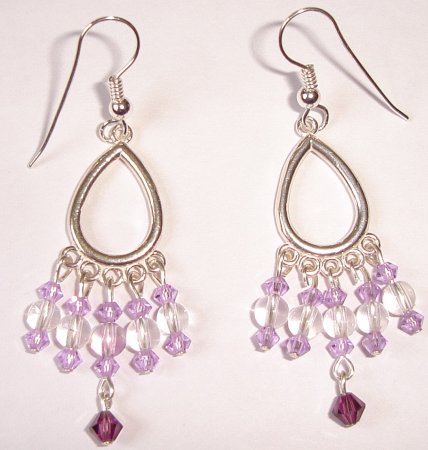 Philippines
August 14, 2007 3:52am CST
Actually i have not detached my earrings for ages! I used to detach them when i was a kid because i really got this sensitive skin on my ears.. my ears get infected, swollen and sored when i wear earrings which are not hypoallergenic.. Thus everytime i check my pierced ears, it had already closed and i did pierced my ears so many times all over again and again.. So from then on, i looked for hypoallergenic earrings which suit my sensitive skin on the ears and i haven't detached them ever since... I wear my earrings even when i am asleep or even when i take a bath.. this way, my pierces won't close anymore. I won't have the hassle and pain to ever let my ears be pierced again! :-)
8 responses

• Philippines
14 Aug 07
Nope when Im about to sleep I take off my earings because it might be scattered or get lost in my bed I dont want to find it hard when i wake up in the morning... So the easiest way is to detached it when you sleep before I leave the house to work thats the time I will wear it again...


• Philippines
14 Aug 07
I have a hypoallergenic pair of earrings which just stick good in my ears, it doesn't dangle.. that's why i can wear them even when i sleep or take a bath.

• Philippines
11 Mar 08
my ears are sensitive too that if i dont wear authentic metals (like gold or silver, etc) on it, i would have irritations and it would be very itchy. now i dont wear earrings all the time and luckily my pierce have not closed a bit. so i try to see every so often and everything seems to be as it was. :)

• Philippines
4 Mar 08
Same here livvy092002. I always wear my star shaped stud earrings. I'm not the type of girl who changes earrings to go with every outfit (except when there's a special occasion like a formal gathering). Besides, studs go well with any outfit. You can never go wrong with it. I only take them off when it needs a good cleaning.



• Philippines
14 Aug 07
When sleeping, I make it a point not to wear any accessories. I dont know why but it had been my practice. As to your reason why you opt to still wear your earrings even when you are to sleep, I find it rare =) My ears are still pierced and I dont wear earrings daily; I only wear earrings during weekends when I have to go shopping or Im out with some friends. Still, the pierces didn't 'close'.

• India
14 Aug 07
i remove if i am wearing bigger earrings,and i dont if i am wearing small studs