how to judge people?

India
August 15, 2007 4:52am CST
i do not have many friends..reason..because when i made some many of them cheat me so badly that i hardly find myself ready to make new friends..sometimes it feels so bad that i start thinking are there any good people left on whom you can trust..as far as i know about myself is i never try to harm anybody and i am always ready to do things for my friends.but the result is my friends always take me for granted..still i keep on doing things for them and they keep on cheating me or not supporting me when i need them.is something wrong with my judgment..well i don't know..!!whoever does good to me i can never do bad with him or her and later on they start taking advantage of this and i end up with deception or pain..how should i judge people?should i stop seeing everybody the same way and treating them with same importance.?
2 responses

• United States
15 Aug 07
Thats questions are really hard to answer, because the real feeling of the people are inside them. Its imposibble to know how they are in deep. Never you know a person at all, even yourselves. May try to have a litle more patience and you will find true friends, I hope so.

• India
15 Aug 07
may be you are right jofielc...thank you for your suggestion..yes it'll take time for me understand people i think..but i still don't feel like accepting these things that every human being is a difficult one..thanks anyways..

• India
15 Aug 07
sorry for writing that bad..i was in hurry and the post got posted..what i meant was i'll take sometime to understand people properly and till then i'll feel confused about how mysterious is a human being!!

• Philippines
15 Aug 07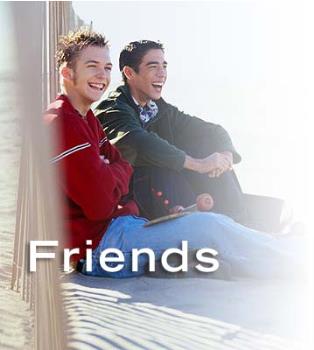 Well i dont really know why they are doing that to you, coz i dont really understand, i dont get it. Why they have to cheat on you if you're not doing anything wrong or bad or something. Try to put yourself on the same situation, but on vice versa. Put yourself on them, try to understand why they are doing those things to you? try to look up for any possible reasons why. Maybe your giving too much effort, you give them too much importance that really not necessary and so the result is, they take advantage on you and even betrayed you coz they know you have nothing to do with it coz you're such a good person or whatever. And maybe, the mistakes is in you.. Coz you always chose the wrong persons to be your friends. Remember, don't give your 100% trust to anyone! Even to yourself! That's my belief.. Im just sharing! Have a nice day ahead from Kiko.

• India
15 Aug 07
you are right vashstampede992000 i trust people a lot when they become my friends..some of my mates have even warned me for not trusting a particular person but i do not listen to them unless that person has not harmed me in any way..and i do give too much of importance to my friends..but still i am unable to understand why it is bad to trust somebody ..i mean why a human can not trust another..this sounds so confusing to me that i stop thinking about this and again do the same things and worry again..is it that much difficult to get even a single true friend..i mean i know many people who have good friends!!i am totally confused!!