Does hair colour make a difference to a childs temper?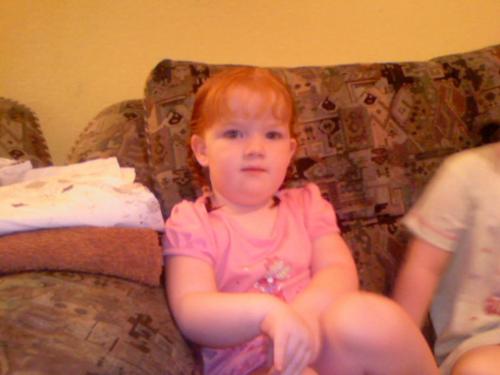 August 16, 2007 12:40pm CST
I have 3 lovely daughters. My youngest is a redhead and is the cutest thing you have ever met (I will say that I am her mum). Everyone says I am lucky to have her, which is true. However when her sisters upset her she has a terrible temper. My youngest two are Irish (I am English) and I have been told by many Irish people that a child with red hair has a terrible temper. Do you think that hair colour makes a difference?
4 responses

• United States
16 Aug 07
I've had a daycare at my house and have looked after sandy blondes,brunettes and redheads.The batch that I had pretty much held to the stereotypes,lol..ditzy blondes,tempremental redheads,brooding brunettes.Wow, so have my past gf's.now that i think about it.I dunno what to think,lol.

• Guangzhou, China
17 Aug 07
I don't think the different hair color will make a difference to children's temper. We are Chinese and you know we have black hair. But we have different tempers even if our hair color is all black:)

• United States
17 Aug 07
I'm glad you can escape the stereotyping!!

• Romania
24 Oct 15
I can't really see a connection between the two. I think kids are born with a certain temper that they develop in times with the help of their parents first and their teachers second

• United States
22 Aug 07
My son has the blackest hair you will ever see and beautiful blue eyes.... but his temper scares even me! He got it from my side of the family, who happen to be mainly black. When he gets mad, all hell breaks loose; but when he's in a good mood, he's the best playmate you could want. Of course, there is a considerable sprinkling of Irish in there, but I think it's mainly in how a person is raised. The stereotypes have power only b/c people believe in them and adapt to fit them. Blessed Be

•
17 Aug 07
Well I have the answer to that one as I have three children and yes u gueseed it there all red heads but all three are very different Hayley and louise are both very quick tempered with hayley being the worse of the two but as for my boy Declan he has one of the most placid and best natures you can get. He never winges never gets angry about anything just always seems so laid back, in fact if he was anymore layed back he would be horizontil. So I'm quite sure that if being a red head makes u a fiery person then it only counts towards us females................. Oh and remember that red heads while may be fiery are also very pasionate about everything they do to lol xxx