Is your girl friend or wife is taller than you?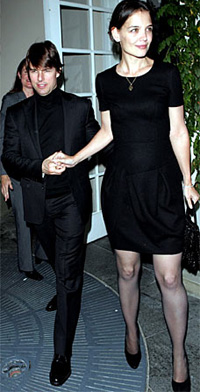 India
3 responses

• United States
18 Aug 07
My wife is 2 inches taller than myself. This has a huge advantage of which I am very appreciative. My wife's heigth allowed us to fall in love and get married. Seriously, I'm not kidding. You see, when I was a young single guy I was kind of awkard and really stupid around girls I felt really attracted to. In the case of my wife, we became really good friends because I still thought I was not attracted to tall women. If I had been attracted to my wife when I first met her, I'm sure I would have been my usual awkward, socially clumsey, and stupid self. This would have eventually driven her away just like all the other girls I was attracted to. Instead, because my wife was tall we became really great friends before I became attracted to her. So, for me, the advantage of having a taller partner is that it allowed me to have a partner.

• United States
20 Aug 07
Thanks, and I'll add that it really is a true story. You can bet that I don't ever want to be single again.

•
17 Aug 07
LOL:- Well being a female at 5ft 3 some how i jst don't think i'll ever be taller than anyone i date in fact most people i know are taller than me but hey never mind they do say that good things come in small packages xxxx