what do you think orkut should be banned or not???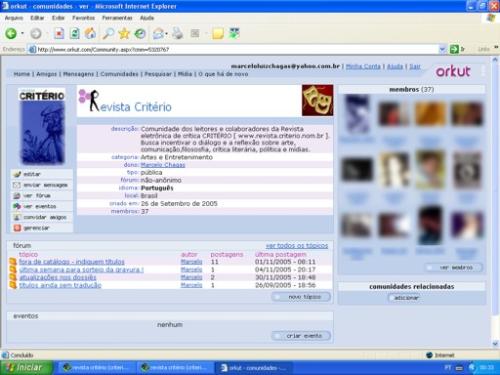 India
5 responses

• India
7 Dec 07
It should not banned but have to control many things to stop the frauds.. Orkut...i think it became the last word for friendship nowadays...orkut orkut orkut...it is coming to more popular...I am using orkut as my social site...No other site is this much cool and funny..I heard that orkut is banning in many countries... Thanks for the discussion....

• Brazil
19 Aug 07
Nooooooooooooooooooooooooooooooooooooooooooooooooooooooooooooooooooooooooooooooooooooooooooooooooooooooooooooooooooooooooooooooooooooooooooooooooooooooooooooooooooooooooooooooooooooooooooooooooo!! ;]

• India
19 Aug 07
orkut should not be banned for anything.. of course some advantages have also disadvantages too.. if you keep your profile clean and don't put your private photos and all.. we also should be take care.. may be as per some people privacy should be there, but imagine orkut without photos, if you don't find details or photos on profile then it will be like other sites only..


• India
18 Aug 07
I would say denititely not....orkut should not be banned... just because some people misuse the site it does not mean that the fun of all other people should be stopped.... besides those people who do illegal thiings will go another way for doing their activities if this site is closed....so no reason to stop it.