do you play, and what's your favoured position?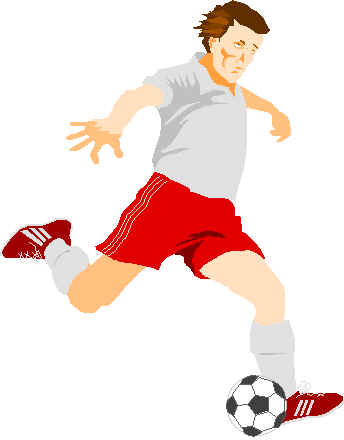 Australia
August 18, 2007 6:47pm CST
I've been a representative soccer (football, as I call it) player for the past 4 years in Australia as a goalie. I'm wondering who else plays this beautiful game, and what positions they prefer. Do you play for a club, or just kick-around for fun? Why do you enjoy the game?
5 responses

•
20 Aug 07
I don't really mind, I love the sport that much that I learned to like all positions and have covered them many times. I'm also a goalkeeper btw, which would be one of my favourites but I also like attacking and striking so forward would be named too. I'm pretty much an all rounder though, isn't a place I play badly but stronger in certain areas... Not a fan of wing back. (that's defender left and right) ~Joey

• Australia
20 Aug 07
Hey Joey, thanks for the response! All-rounders are an absolute asset to a team! We certainly need more of them at my local club - too many of the girls only want to play if they get the position they want, no compromises! =/ So much for team sport I suppose =P

•
23 Aug 07
Lol.. I know that feeling =) I wasn't really bothered where I played as long as I apart of the game. (I don't really like being stuck at the back in defence but I was happy enough to play there) There's a lot to think about defending so it's not about being bored like some think it is. you can be attacking and a good defender if your limit is set and not ignored but to many want to be the star striker or key midfielder. Most teams I've played for wasn't organised or had players play in position which made the team stronger, just where they felt happier. I actually miss it, especially at school loved the challenge of stopping shots and it never grew boring. kudos buddy =)

• Australia
18 Aug 07
Although I don't play any more, due to lack of time and new rules regarding the taping of piercing/jewelery (which I have a lot of), I played for my local club for 10 amazing seasons. I wasn't always the fittest or most skilled player, but I was tactical, so I think I was definitely an asset to the team; being versatile with thinking and positions. I preferred to play left wing, or anywhere in the mids, but I'd always have a go as sweeper or a forward - whatever needed doing. Goalies are hard to come by, especially rep-standard players! Nice work, Bucket!

• Australia
23 Nov 09
thanks malyck. its good to know that someone appreciates us.

• China
23 Nov 09
I don't play football, but football matches are held in our school every so often. It is a popular game in our school, especially among boys. It is fun to watch them playing football.

• Australia
23 Nov 09
it is a popular game. i mean, it is the world game. its good to see that schools hold matches at home. often we arent able to have your schools matches at school, they have to be held at the local oval. and sometimes even if they are held at the school, we arent able to watch because it is during class time. it is frustrating because i do enjoy watching the game and often know the boys on the team. i also enjoy playing the games.


• Australia
23 Nov 09
im sorry to see that you had to stop, its an amazing game. i almost stopped this year as well due to other commitments but was able to find time. i understand being put everywhere because thats what coaches did to us as juniors. its not bad because you learn different skills and are able to decide which positions you like best and are best suited to.

• China
23 Nov 09
i don't play football,among with us,there are many friends who are very like it to play and watching football matches. i thought that no matter which position is both important,the best thing is we have to know ourself which position is suitable.as when you stay the prime position, you will do well. good luck and have a nice day!