What do you shoot?

United States
5 responses

• Hong Kong
19 Aug 07
I definitely love to take pictures of nature. I love the calmness in the picture and I just love to admire it later on. For people, it's really hard, because sometimes people don't always have the expression I would love to have. When I travel, I would definitely take more pictures of nature *laughs*. Oh maybe my boyfriend will be my male model *laughs harder* but he'd better be good, otherwise I will fire him!

• United States
2 Sep 07
lol I hope he's a good model! I love to take pictures of nature, I agree with you, the calmness is great to later admire. My model is my cat, she hates the camera. I take so many pictures that when she sees it she either runs or closes her eyes... the flash bothers her, poor thing.

• Hong Kong
3 Sep 07
Oh your cat! If I had a cat, he/she would definitely be my model too! But I am sure it would be hard to catch him/ her. Hm, I prefer something still. *smiles*.

• United States
4 Sep 07
Something still is a lot easier! She's not too fond of the camera and she moves to quick.

• United States
22 Aug 07
My favorite things to take pictures of is my pets. The second one is nature. I love to take photos of flowers also. I do not like to take photos of flowers.

• United States
2 Sep 07
I agree with pet pictures, my cat is my favorite subject.

• Australia
21 Aug 07
My favourite subject would have to be horses, followed closely behind by my 22 month old son. I've also just finished my pregnancy portraits, taken all by myself, was quite proud of those! haha. I generally like to take pictures of anything animal. I'm no good at landscapes although get a few good ones every now and then.

• United States
2 Sep 07
You took your own pregnancy portraits? Wow that's great. I love pregnancy portraits, I think it's such an amazing time in life, so beautiful and emotional. Horses are great, I used to live by some and they were so great to watch.

• United States
19 Aug 07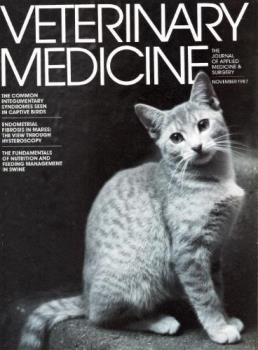 I've been in the photography business since 1977 and got my first published photo in 1980 and was active up until about 1996--my specialty has always been nature primarily...like flowers, birds, scenics in general, and of course my pampered kitties over the years. I've also done "studio" shots with Halloween, Thanksgiving, Christmas, Easter and New Year's theme set-up. In the past I've even had the honor of one of my photos on the cover of a magazine cited as best magazine cover of the year..and show it off here...hehee

• United States
2 Sep 07
Wow that's great! I love your pictures, always enjoy them. Your kitties are such great models, mine gets annoyed with me forever having a camera in her face, lol.