OMG!! YOu have to look at these...FARTYPANTS!!! UR GONAN DIE LAUGHING!~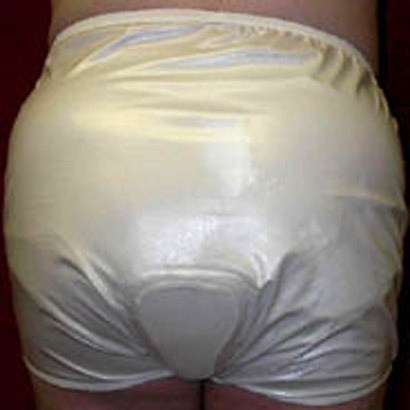 United States
August 21, 2007 3:07am CST
ok so i was surfing the net looking for interesting things to talk about..and i see this page..and i started to laugh so hard i was crying...There is a new product called fartypants coming soon i guess,,A US underwear manufacturer has invented pants designed to hide the smell of farts.hahahah!! omg this is killing me!!The Under-Ease pants have an in-built multi-layered, replaceable filter, made of felt, charcoal and fibreglass wool. To prevent gases escaping without passing through it, the underpants are made from air-tight fabric and completely sealed with elastic around the waistband and legs. Under-Tec president and inventor Buck Weimer said: "Under-Ease are underwear for protection against bad human gas."We get a lot of jokes - but we don't doubt that this is a serious product that serves a purpose."They can be worn anytime, anywhere - in bed, to work, at social events, including professional meetings or when travelling in any vehicle, including an airplane."The pants are machine washable and the filters last several weeks to several months, depending on the frequency of use and laundering. The pants are available on the firm's website, www.under-tec.com, in a range of sizes and cost from £12 to £15. this is just too much!! here is the site i found it.. http://www.ananova.com/news/story/sm_2168888.html so tell me after your done laughing and wiping your eyes lol..what do u think of them? would you buy any? i think they look nasty...maybe make them sexier and i just may try them lol...
4 responses

• United States
23 Aug 07
These are very good for people who do have a problem with gas. It may sound funny but if you needed to wear them or adult briefs maybe it wouldn't be so funny. I am glad that there is something out there for these poor people..


• United States
22 Aug 07
HAHA! i knew you would love this post lol..and yes i was thinking the same about my cats..and whats worse is when they jump on you and do it in your face,,peeee uuu!!! lol..we should write them lol..have a wonderful day Tess and thanks for posting hun!:) April


• United States
21 Aug 07
hahah dont they!! they look like an adult diaper for crying out loud! i have never seen that show either..i would love to see what inventions people try to come up with..and maybe if they made a sexier pair,,i might wear them at dinner..or when your out in public lol..but noooo tnot these nasty a$$ ugly things!!! thanks for posting!

• United States
22 Aug 07
Oh my God! That is to funny! I can't stop laughing now...I know you wouldn't get me to wear them! They are kinda ugly and I couldn't imagine buying them...The crap people come up with! mWhat is next? LOL I can't stop!