What is your favorite part of mylot?

Canada
11 responses

• New Zealand
23 Aug 07
Hi there. My favourite part of mylot is getting back positive responses, and awsome feedback... I like to read the posts and give my opinion if I can relate to a certaint topic... I appreciate getting neat comments and having people relate to my discussions... Overall I enjoy hanging out here on mylot, there are alot of good people/members in here... Getting paid is an awsome bonus...

• Canada
23 Aug 07
I think getting paid helps me stick around but I love getting to know people too...


• India
22 Aug 07
hi taylorblue,yes your question is really a good one.i like many things about mylot..whenever i have any problem regarding myself or even anything on mylot or about anything happening around me i can share my problem here and i always get the right suggestions for solving my problem as well as the easy ones and that too from people of every age group so it feels like a family and friends around you here..you know sometimes we can not think of them even if they are easy to solve..other thing is i get a lot of things to learn from here..like improving my written English,my typing speed and also the experiences of other people here by reading there discussions even if i don't respond to them i mean if i am not eligible to respond like i can not suggest for married life hints as i am not married but i can read what others say..i also feel connected to many countries at a time..so to many cultures..and also i feel secure on mylot that i have not seen any perverts here like they are always there on most of the social networking sites..and it gives me extra cash too although i don't yell for that..and i think its wonderful to get so many things and even get paid for getting things..this is what i feel and like about mylot:-)i just love to be here..

• Canada
22 Aug 07
Like your new avatar...Its great to see so many interests in one spot!

• India
22 Aug 07
u liked it..thanks..:-P(hovering..hovering)..you know its actually animated but in discussions i see it stunned and paused..LOL..may be its afraid of your avatar..LOL


• United States
22 Aug 07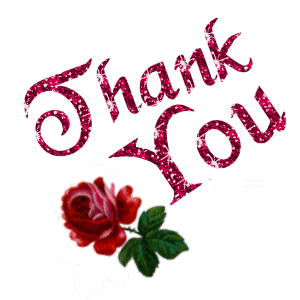 My favorite part is that I can vent about issues at work, without saying anythng to anyone at work, it drives me crazy when someone does something to a account or misleads the customer or another thing they say the will call them back after I've transferred them to another Dept to get the issue resolved. We have a lot of people with a language barrier and they mislead the customer. It all fails and the solution is not a One Call Resolution, dang what are you here for? Just getting a paycheck I like to make a difference. Customer Service is actually a two way street


• Canada
23 Aug 07
Of course I like that part...but so many people with different stories...it's cool!


• India
22 Aug 07
Its been just a few days since i have been here, but not a day passes by when i dont come here, except when maybe i have gone out, its got me really addicted to it. I think the whole concept is really nice. To be able to discuss issues, post issues and get responses, start discussions and hear diffeent views of different people, share things with others, make new friends and share things with them, to meet the old mylotters here and share their past experiences, to welcome the new ones, to be able to help someone whose really in need, to be able to share your problems and worries and get solutions and help from people, i think the list is never ending, as mylot gives us so much. And all these things make it the best place to be in, we cant pin point just one good part about mylot, as there are so mnay good things about it. I am happy to be part of this. :)

• Canada
22 Aug 07
Mylot has become a huge part of my life...and my wallet. IT's great that there is an incentive to doing something so fun.

• Portugal
22 Aug 07
the best thing about mylot?? thats is a difficult question.. but it was already answered in here , its different cultures, more than that diffferent people all coming together to share their thoughts, ideas, sharing their life!! a lot of thing is shared but we get a lot back from participating in here and im not just talking about the money , its not that important and its not even that much! but its the making friends idea that attracts me to it, and i also like the simple design and the wide range of topics we can choose from!

• India
22 Aug 07
well i love sharing my views and ideas with so many people out here and also receiving the same.... its a good way to let your self loose without fearing anyone about your say on something too...


• Canada
22 Aug 07
People have such cool stories and experiences .... I agree with you there!

• United States
8 Jan 08
Well, that is so good for you then. I am happy that you do enjoy something about mylot here. I like the fact that I can give my opinion. People might criticize it but it is my opinion and that is all that matter to me.