Making My Family Tree, Do You Have One? Do You Study Your Genealogy?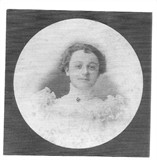 Canada
August 23, 2007 1:39pm CST
Well for the last little while my best favoritest cousin and i have been studying indepth out family tree. we have my father's side back pretty far actually, back to 1644, the last known information. But, i've been trying to get information on my mothers side, and the downside to all of this is all i know is the names of my aunts and uncles, my mom of course, and her mother and father, my mamere and papere, which sucks, i'm stuck. I don't know if my mamere or papere had brothers and sisters, how many, their names, dates, nothing, i'm stuck, at a loss and just wish i could get further in my information.... Do you do family tree's for your family? how did you start? what should i do when no one wants to help because as far as their concerned, they don't give 2 pennies about the family history Nor do they care that i want it because well, i was secluded from every single one of them from childhood. if you have any ideas, please share them, and share your story i'd love that.
8 responses

• United States
23 Aug 07
What a great topic! I do not have a family tree but I would love one! I do not know my biological father and getting info on him from my mom is nearly impossible. My mother doesnt even know her family history. I am trying to piece things together and learn things as they come in. My husband has a cousin who did his paternal family tree all the way back to the early 1700's so far. Its online and I just love that its there for my children to see. I am certainly going to do my best to research mine so I have something to give to my children! I run into the same problem with my family not caring much. They dont even understand why I am so interested! Makes me crazy. I wish you lots of luck in your journey!

• Canada
23 Aug 07
yeah i was actually accused by a cousin that i've only talked to a hand full of times of having an ulterior motive in this. she asked me what was behind this and what am i up to? Obviously she doesn't know me because if she did she'd know how important it's been to me my whole life to find my roots and move from there. thanks for your response hun, i wish you all the luck. if you know your father's last name, if anyone at all will or can tell you, you can find millions of things online, if you want some of my resources i can help you out with that.

• United States
23 Aug 07
Genealogy is a sore point with me. I am adopted, the result of a closed adoption. What's worse, I am one quarter Cherokee Indian. I cannot claim my heritage because my background is closed to me.

• United States
23 Aug 07
I thought most states had to open the file after you turned 18. At the least the agency could probably contact your parents and tell them you are looking for them. Maybe you've tried all this ...maybe not. I wish you the best, I know there are resources out there for adopted children!

• United States
24 Aug 07
No, those files remain closed forever. It doesn't matter if the parent and child want to find each other, the state and fed stand in the way.

•
27 Dec 07
... that's bad. in my country nobody keeps secrets from me (about me...) even if it's a corrupt system. i argue/fight with them and so should anyone do. Though genealogy is one of my newest hobby, i'm just doing research and i found this thread among other search engine's results ... good luck to all of us and keep in touch ;)


• United States
29 Dec 07
You can start by getting your moms birth certific and you should find her mom and dad on that and then get their birth certificts after that you can go to ancestry.com and should get a lot of info from that site if you need any thing you can email me at rutledge
@ptsi
.net and i will try to help you as much as i can i have went back to the early 1800 with my mom's side and now i am trying to get info on my dads side that will be hard i was 7 when my mom left him

• Australia
28 Aug 07
I do have one. I started years ago but found all the work too messy and gave up. few years ago I was at the library and found a pc-cd called family tree and the best thing was it stayed on the computer so I did it. entered every name that I could think off and all the details. then when I got stuck I asked relatives. I still heve lots of work to do but so far I have about 300 people on the list I am planing to go back (in macedonia) next year and plan to finish as much as posible. I also want to get photos of as many people as I can and plan to make a book of our family history (nothing major) just 100 copies or so and send it to all my relatives. The way I did it was I wrote my name down and went up father mother, than took one side (mums) and did her father and mother (than took one side my grand mother) and did her father and mother after that I didint know anyone older than that so I did all their children and than worked it back to me than I did the same with the other side as well. I found doing it any other way confusing. But take my advise find a software and do it on the pc its so much easier.

• United States
25 Aug 07
I wish I could help ya. I am not really interested in any modern family history but would love to know about the older family members.I don't even know where to start though.

• United States
24 Aug 07
I love genealogy. I'm still pretty new with it, but I have been able to find relatives on my mom's side going back to the 1400's. Unfortunately for me, so many branches of the family are not able to be traced (by me anyway, they could be there in front of me and I wouldn't know). For example, my grandmother's grandparents, I cannot find anything on her grandmother's family, and very little on her grandfather's. I know they came from Ireland, but don't know when. On my dad's side, so many blocks. I cannot find anything on my surname because the trail goes cold at my great grandfather's father because of a rift in the family in their generation. I live in a small town and there are other people with my surname, which is an uncommon one in this area. I've been told that they are not related, but I know that they are somehow lol!

• United States
24 Aug 07
I am interested in my family tree, although my sister is the one who has been doing all of the research. There are several free genealogy resources available online. I have a couple of them listed on my freestuff blog, but there are many more out there. Just do a search online and you are bound to find lots of them. It sounds like you already have a pretty good start, but maybe with some of the online resources you might get lucky and find something new.

• United States
24 Aug 07
I do my best to study my family's history and to learn what I can about them, but there really is not that much to study. A lot of information on them is missing or they did not want to disclose it.