How much you believe in herbal medication?any of them you are using these days?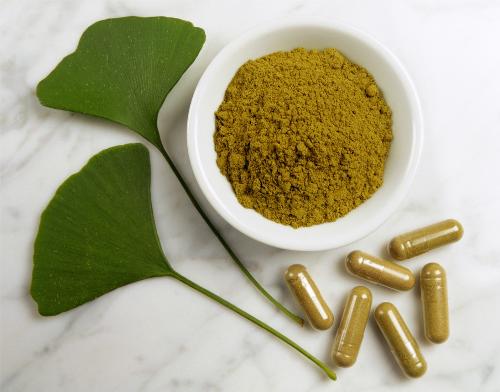 India
August 24, 2007 2:06am CST
herbal medications were rather unheard a few decades back but these days their use and applications are on the go..do you use any of them?do you find them good and effective?please share your views here if you have used them sometime in your life or any of your friends have used them..i am here also talking about the herbs we use for any other purposes and not only about the medications..how much effective do you find them?have you encountered any side effects with them ever?
8 responses

• Philippines
24 Aug 07
I do believe in the power of herbs. After all, these are the source of healing concoction our ancestors use to cure ailments in the past. Sometimes using herbal medicine is even better than pharmaceutical preparations as they have side effects to our body. It cures one ailment but it causes another. However, the use of pharmaceutical preparations should not be shun 100% because some diseases and defects needs immediate attention. Herbal medicines just takes to much time to take effect. But with minor cases, I guess herbs should do the trick.

• India
24 Aug 07
hi ricko82,you are right in saying that side effects with herbal medications are comparatively less as compared to allopathy or what we call our modern medicine...but this is also true as you said that some ailments we need to get rid of faster with our modern medicine as herbal medications are a bit longer to take effect..

• United States
30 Jan 08
I agree with most of what you are saying Ricko, but you are mistaken that herbals don't cause side effects. Herbal & natural medications have the same potential to cause side effects as any other medication. You can have an allergic reaction to herbal products, herbals can interact with other natural meds and some herbal medications can be toxic if used incorrectly.

• United States
27 Aug 07
I'm not sure what I believe because my parents are using it and they seem to be doing fine with it. However I do believe more in a higher power of healing in which they do too but I'm not sure about herbs though. However doctors meds aren't all that safe either with all the side effects so it's all in question still.

• India
27 Aug 07
hi there,you are right..there are still ways to go to prove the better ones..

• India
25 Aug 07
Yes i believe in herbal medication because i have seen many people getting cured because of these. The normal english medicines really did not work for them and they tried herbal stuff and it really worked. So many of my friends now opt only for herbal medication and in fact, i myself feel its true to be good!

• India
25 Aug 07
hi surajpkn,its good if you have tried them and found good..even i try some of them like as eye drops,for skin etc..and these have proved good for me..

• United States
25 Aug 07
Actually herbal medicines have been used for centuries and have been passed down through generations of Granny ladies, and Native Americans and other cultures including the Chinese. I use them all the time and often gather my own from the wilds on my property. Yarrow for fever, Elderberry for bronchitis, Blackberry for upset stomach and many others. They are very effective. Oregon Grape is quinine. Willow is used like asprin. I have used them for over 50 years, my dad and grandma before me, my kids use them too.

• India
25 Aug 07
hi Celanith,thats good if you are using them with positive results..i have read a lot about willow and blackberries and they say these are very effective ones..its good that your family trusts these medications..

• United States
9 Sep 07
They scare me because they are pretty much un-monitored. I used to take St. John's Wort for depression, but it lost its effectiveness. So I'm back to Prozac.

• Philippines
8 Sep 07
We still rely on herbs and it's medicinal value, it is more effective than those modern medicines. But I ddo my best not to compare them. Sometimes, the other is more appropriate to use than the latter. We still use some to cure headache, lower blood pressure and to treat minor wounds.

• Hong Kong
8 Sep 07
Well, we Chinese use herbs quite frequently in our medication (we have western medication too!). I quite love the Chinese herbs now because I think it really tries to balance the body system inside our bodies and it's really healthier to cure diseases that way. Recently I had a flu and I just drank some herbal tea designated to treat to flu. It takes me longer to completely recover (like after 2-3 days), but I feel better during the recovering process.