What do you think about using"Antibiotics"?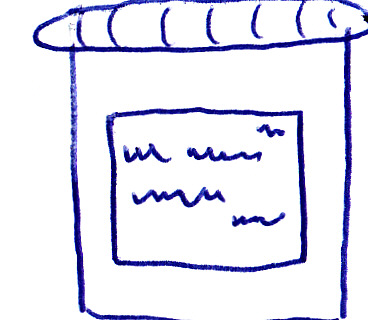 Canada
August 24, 2007 9:57am CST
Do you think that it would be better to cure yourself naturally,using herbs.Sometimes i think that they are not needed but the doctors give a prescription out quite quickly for something that can go away on its own by your bodys natural antibodies.But when there is a major infection of corse it o.k.also when used too much,it weakens your body.What do you think about this?
1 response

• United States
24 Aug 07
We go to the doctor every so often but when they pull out the prescription pad I am usually prepared to throw away what they give me. Mostly when I go I am just seeking advice and knowledge and nothing more. I want to know what is wrong, why it is wrong, what caused it and what can make it better that doesn't come in script form. My son had his first ear infection ever during the school year last year. We went to the doctor and the first thing they did was look in his ears. Next thing was to tell me that he definately had an ear infection and started writing out the prescription for amoxocillin (sp.?). I got it but was still deciding whether or not he needed it. I knew he was in pain and wanted to make the pain stop but I had just talked to a friend who had an infant son. They were prescribing him the same thing for something else and then, while on it, he got an ear infection!!! Lucky for me some family members had brought over two different homeopathic items for me to give him for the infection. I decided that if they didn't work I would give him the pink junk. One bottle of drops was called Wally's Ear Oil. I don't remember the other one. Gave those to him and he was all cleared up within a few days! I also don't give them antibiotics because of a reason you said: immunity. If you keep taking stuff when you are sick your body is going to become immune to the medication. Then it won't work or you will need more for it to work. I am a big supporter of drinking lots of water, resting and taking it easy while you are sick. And I like certain homeopathic medicines. Though I am a fan of ibuprofen when I have headaches because I get them really bad and often.

• Canada
24 Aug 07
I am the same way as you!Im just seeking advice and to see whats really wrong.I too throw the prescription away,because my daughter had an ear infection one time and the medicine did not help at ALL.As a matter of fact she became much worse with the antibiotic.So i ended up taking her back and they said that it was not good for her(amoxocillin)and she had an infection in both ears.They gave me another one but i did not give it to her.Instead i put some kind of ear drops that my grandmother told me,gave her some childrens advil for the pain and a warm water bottle for her ears.She liked the water bottle thing.It cleared up in a matter of days.I hardly ever take this,i let my body fight it out or take natural remedies plus advil.I am allergic to anything that has aspirin in it.Thankyou for responding and have a nice day!