A photo from Prison Break season 3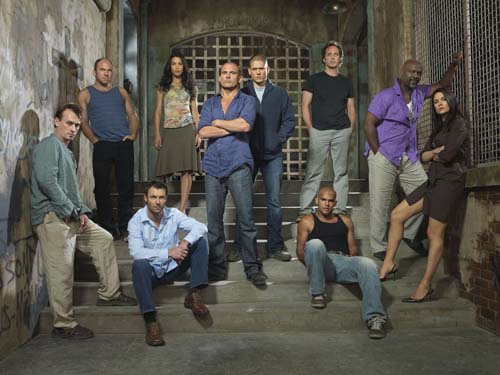 Guangzhou, China
August 26, 2007 10:34am CST
Hi, every Prison Break fans! I would like to share you one photo from Prison Break season 3. You can see there are adding a few new characters.
6 responses


• Singapore
30 Aug 07
Prison Break is one of the few series that I passionately follow, and I can't wait for Season 3 to be aired. Currently, my country is airing the final episode of Season 2, so maybe in September or October, Season 3 may arrive. I guess since several key characters have been knocked off the show during Season 2, the producers have to bring in a few new ones to spice up the show for the next season. Can't wait for the new season to arrive!!

• China
29 Aug 07
I'm waiting for it to give me new exciting sense

• Philippines
27 Aug 07
yah some of them are new characters, i can't wait for the season 3... oh my god..

• China
26 Aug 07
I like watching Prison Break too,but the season 2 is not comparable to season 1,so I hope season 3 is better than 2