do you and your sister get together?

United States
August 26, 2007 1:52pm CST
How many of you get together with your sister and just spend the day together? My sister and I try to get together and do something at least once a month. We just got together this last Friday. We went out to lunch, watched a movie...got my haircut..then that night we got sitters and we went out to the bar together..WHAT DO YOU AND YOUR SISTER DO?
5 responses

• Philippines
29 Aug 07
me and my sisters are also getting along very well :) I think this relationship is like bestfriend relation also :)

• United States
29 Aug 07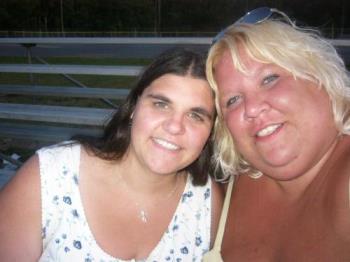 My sister is also my best friend..i have a few as u know you are one of them lol..anywho..We do just about everything together,,always have..well except when we were young..i was such a bad sister and i regret everything i said and did to her.but i told her all that and now we are so close..i see her 3 or more times a week.,.I can now tell her anything almost..although soemthign bother her.and i just dont go there,,but we go to the beach,shopping,fairs..name it and we do it together,and shes always there for me..like when Sky got hurt and i needed to go tothe ER..she stopped her plans immiediately and came to our rescue..I love her so much..i dont know what i would do without her..:)

• United States
27 Aug 07
my sister and i dont get together. i see her a few times a month but we never have a "girls night" Her husband is very clingy. He guilts her into staying with him so much that she doesn't bother asking him to go out. I've tried inviting her out a few times but she always makes an exuse as to why she can't go. Its sad, but unless she wants to stand up to him there is nothing i can do.

• Australia
27 Aug 07
I unfortunately dont have a sister and as yet dont have a sister-in-law either. I do try to catch up with my oldest daughter a few times a week, well at least i did until i had a fight with her dropkick boyfriend. We used to either just hang out or go shopping sometimes just window shopping.

• United States
26 Aug 07
My sister, Jodi and I don't get together often enough. She is my best friend and we rarely spend any time together. She just got her LPN Nurse's pin and we spent alot of time together that weekend. With her going to school, working, having children and me living an hour and a half away from her it is tough. I just hope she knows how proud I am of her.