Want some Corn on the cob? :)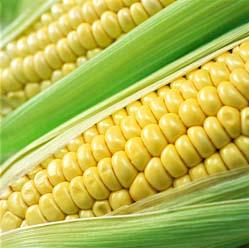 United States
August 28, 2007 2:59pm CST
We just got some fresh corn today and we'll make it a delicious corn on the cob tonight. i like it with any meat and when it's just freshly picked from the farm. hhhmm.. it is yummy with butter and salt and i love to eat it while it's hot. My husband like white sweet corn. i like them too. How about you do you also like to eat corn? Tell me what kind of corn you like and how you want it done. NOTE: Don't overcook the corn so it won't get hard, it only needs to be boiled for 7-8 minutes and it's completely done.:)
8 responses

• United States
28 Aug 07
Oh I loved conr on the cob, specially how you said, when is fresh from the farm.I don't like much this silver one, much more I like yellow.I like only just like that, no butter, no salt.I cook it sometimes on the grill, then it is much sweeter and also dryer, but it doesn't matter to me.

• United States
28 Aug 07
I love corn on the cob. Frozen corn on the cob is fine, but I can tell if someone just scrapes the corn off the cob and into a bowl. You can taste the freshness that frozen corn does not have. Here is a tip that I was not aware of until I saw it on another website: when you boil your corn, put a cup of milk in the water while you boil it.

• United States
28 Aug 07
I haven't had corn on the cob in a long time.I like just salt on mine.I like sweet corn too. The last time I had corn on the cob, I had it with fried chicken, Yummy.


• Pakistan
28 Sep 07
Well i love them, they are really nice and tasty. i like then on cob as well as as corn too Here in Pakistan they are done in differnt ways 1) take it and grilled it on coals, then apply lemon or any cirus with salt and some red chilli, hmm yummie 2) take it and grill it in hot sand , misex with salt 3) take cob as full with leave on it, burry it in hot ash and when its bolied with ots own water, take it out, peel its leaves and apply some cotrous, and some spices 4)Cobs are bolied in water 5) Other are processing of corn, Boiled 6) Corn are driled in hot sand 7) Corn are cooked with brown sugar All are fine and tasty


• United States
25 Sep 07
We just bought some the other day, it's in the freezer and we're planning on making it this weekend.

• Philippines
29 Aug 07
Hi claire03! I love sweet corns too. I get mine from the market and I love the Japanese variety. I boil them and usually when I cook the corns, my nieces and nephews are all lined up waiting for the corn to be cooked. I guess, they are as axcited as I am always to have a bite of those sweet corns. oh, we just love to put butter and some salt on it. Uummmm..yummy! Take care and have a nice day!