Beach or swimming pool?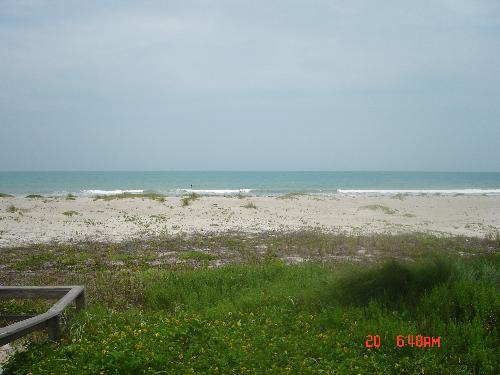 United States
6 responses

• Canada
29 Aug 07
Myself I prefer to go swimming in a pool, because it is much cleaner, also I am not a verry good swimmer so there is less chance of me drownning in a pool, because there are sides that I can grab onto if I need to! I do like to go to te beach, because I love the waves and such, but I much rather to go in a pool!

• Malaysia
29 Aug 07
Dear AmbiPam; you forgot to mention about TsUnAmI..tSuNaMi.!!!..outch!!!


• United States
29 Aug 07
I prefer the pool because there aren't as many people around. Now if the option was to have the beach or pool without any other people, I'd take the beach. But since there is no guarantee on the amount of beach dwellers, I'd take the pool. : )

• Malaysia
29 Aug 07
remember to wear socks while swimming in the pool....but you never and ever wear socks....why?...o...o...your modeling leg.....look cute..I like it.!!!!

• United Kingdom
10 Jan 08
I love tropical beaches with waving palm trees and white sand. It is wonderful if there is a coral reef within easy swimming distance away. Then I can enjoy snorkeling to see brightly colored fish and colorful coral. I like the warm blue water very much indeed. I don't think a swimming pool is as lovely as a tropical beach. However I did enjoy going in a lovely huge swimming pool in Kenya.

• India
10 Jan 08
We have a water cooler that takes 5 gallon jugs. We go through about 3 a week. We do use it for cooking and stuff, too, because our tap water is nasty. But it's just my husband and I that drink the water from the cooler. My son drinks water with added fluoride. So my husband and I both definitely get more than 64 oz a day each.

• United States
29 Aug 07
I prefer to swim in the pool. Usually you can see the bottom and what is in it. I love to sit on the beach and walk along the shore, but I hate to swim in the ocean. I do not like not being about to see what I am stepping on and not know what is around me. I also fear being swept away in the ocean and being far from shore!