What everybody here expects from new users?

India
August 29, 2007 2:09am CST
hi there,myLot is a progressively growing community and many new users are signing up here everyday..every new user may not know everything about this site and they are sure to commit mistakes which can be over looked easily if they are of that sort..but if somebody joins this site entirely to spread a wave of annoyance and unacceptable behavior then he/she is likely to face the criticism from the fellow myLotters..why i wanted to start this discussion because i want to know the general opinion of all the experienced as well as not very new users like me about the expectations from new users because i have seen here in a lot of discussions that new users are not welcomed very warmly everytime because some things are expected from them and when they are not able to follow them they are ignored and their discussions don't get good responses and their responses to discussions are ignored too..i am not at all criticizing here anybody but trying to present every civilized and genuine reasons why new comers should be careful and responsible for there activities on myLot so that all they get is love and a warm welcome from the long time users here rather that getting an overall boycotting response.. well as i am not new here so i can give my opinion too and that is i expect only one thing from new comers that they should not cross their limits in any case be it friendship requests,responding to discussions,starting new discussions or rating any response..by crossing limits here i mean trying to do a thing extensively and in a way which is not going to benefit them in the long run be it any reason like earning money or earning reputation.. what do you say?
8 responses

• India
29 Aug 07
They should folowing the following: 1. Read all the rules and regulations at mylot guidelines 2. Post discussion topics 3. When email comes, give comments to the responses 4. Post responses 5. When comments come for responses, give further comments if necessary. 6. Bring in more referrals to enhance the income. 7. After you reach 500 posts, you can start uploading images which in turn brings money. 8. Do not violate the rule 9. You can choose the friends by selecting INVITE FRIENDS. 10. When they give response to your topic, you can reciprocate by giving response to their topics.

• India
30 Aug 07
absolutely..you are very right in saying about the responses or comments regarding their own discussions..

• India
30 Aug 07
Thanks a lot....I'm one of the new users & will try to do up all things which you expect from us.... I would add up that I that is new users expect others to give response to their discussions so that they don't get discouraged and can go through the long way, isn't it???? For your convinence there is seperate shortcut of "New User Discussions".


• Indonesia
30 Aug 07
hi friend n welcome in mylot for new all user... i'm also a new user in mylot. maybe 2 week about estimated. i don't know a solution for this your discussion. but, i do it's a problem for new user. my solution for new user is.. 1. as many as possible for add new friend. 2. start a many new discussion. 3. as many as possible to response n often to questions with old users. but, my solution is not become a guarantee for all new user..ok..good luck for madstudents4 n new user...LOL

• India
30 Aug 07
ATTENTION..!!ATTENTION..!!SPELL CHECK..!!SPELL CHECK!!..LOL..zeakpaiiiiiiiiii..you have written my username wrongly..unwaaaaa(*crying out loud*)...;-)i need compensation..please reply again..LOL

• United States
30 Aug 07
Haven't been here for a week, but I'm still gonna submit something 1. Read the rules (Should go without saying, but...) 2. Prove your worth (I did, check with Beautyqueen, Raijin, Oreo, and many others) 3. Be respectful of other people's opinions and people will be respectful of yours. (I am. But I'm seeing even some veterans being a bit vitriolic toward other members) 4. Don't talk about things no one cares about (Not to be mean, but some new member discussions are about nothing) 5. Don't insult people (See #2) 6. Don't rip off other members posts, discussion ideas (Seeing this. You aren't slick -_-) 7. If you start a decent discussion, make sure to participate (Somethings may prevent this, but other times you just see runaway threads and the starter is out responding to other discussions)

• India
30 Aug 07
OMG,progamer,you have made so many posts here in such a small time..phewww..LOL..good going..keep it up..

• Australia
30 Aug 07
i don't have any expectations from any mylot users whether old or new... as long as they follow mylot rules and guidelines and behave appropriately, then i am very happy to make friends with anyone here and will welcome them with an open hand...

• India
30 Aug 07
yes.. abiding by the rules is the main expectation by everybody here..

• Philippines
29 Aug 07
I don't expect much from them, in fact I would expect that they'd be asking more informations about this site to toher "old" members. I would just like to put my feet on their shoes, as I also was once a newbie. If I see something not right on what they do, I would try to correct them in a good manner. But if ever I see that they are like just messing aound, that's where I do the very possible action I could (report them). You see, mylot members will always have a time to come across discussions coming from newbies. Most of the times, they start their own threads by asking advices. I just hope that they do stay and post within the guidelines, I think that's the most important thing here!;)

• India
30 Aug 07
it really feels good when you are new here and people help you..as even i was a newbie once..this is your good attitude about new members raijin..i remember when i was new here..you guided me too..

• Canada
30 Aug 07
I"m sure that sooner or later new users will read the rules and guidelines, it's one of the first things people usually do. I'm also sure that they will know that the idea is to answer and create discussions. In my opinion what I would like to see from new members - and some new too - is that they know how to be civil. This is a place where so many of people leave their opinions and ideas, it won't work well for the narrow minded and it doesn't work for the ones that do not know how to discuss a subject without being rude. The key is respect as with everything in life. Respect for self, and for others. If this one thing is followed I'm sure this place will keep getting better and better and that new comers and older members will enjoy it so much more.

• India
31 Aug 07
Hello Dear I am sorry but I have no expectations from any new user .. but yes if the new user needs any kind of help from my side then I am always ready to help the user in all possible ways. I have seen many users joining mylot and they respond to the discussions with the replies that simply do not match the discussions or is a pure copy paste or I can say is a crap .. so the new user or old user should be careful about this thing .. because that type of response can leave a negative impact on the other user. Also I agree with you that the user should not cross limits ..

• Philippines
31 Aug 07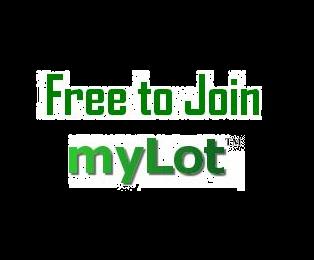 well yeah, this site Mylot really progressively growing everyday and there's a lot of newbies that really needs more information about this program. But even though there's a lot of newbies here. There's also lots of members that getting lost their sense of participating here in mylot for some reason. What should we expect for the newbies here in Mylot? Well, when i was a newbie here, i had a lot of questions and i always post discussions, asking about these kind of things. Sometimes, i let myself find the answer by going to FAQ's here. Sometimes, i keep on asking people that i met here. Sometimes, i get annoyed coz i was expecting my earnings to get higher but it didn't. Then later on, i come up with the understanding about this program and i can say that i am a good Mylotter. How's that? Have a nice day ahead from Kiko.