Don't you just hate it?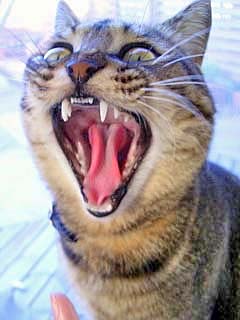 Netherlands
August 29, 2007 5:18am CST
That money goes out faster than it comes in? Every month it is the same old story and I am sure I am not the only one who has this problem. You go and work your butt off to get a decent income, as soon as the cash comes in, so do the bills.
5 responses

• China
29 Aug 07
Such being the case, you will have to well plan how to use the money. I would like to give you some tips as follows that I can think of: 1. Cut off unnecessary buying. There is no need to buy things that you won't be able to use often just because it appeals to you because you will only leave it there and later find that it is only for show, not necessarily used. 2. Get things on sale. For example, right now it is the fall of the year and many summer clothes are on sale because the firms don't want to store them for the next year. So it is good time to get some clothes for yourself to wear next summer. 3. Don't follow fashion too close. You know, it takes lots of time for fashion of any kinds. It is very consuming. I hope that you will have some more ideas for reducing your expense so that you can make both ends meet. Happy spending money in a proper way, dear mistissa.

• China
29 Aug 07
But have you ever thought about the arrangement of using the money to avoid the feeling of money running like water? It is for that that I give some tips. Thanks for your response, friend.



• United States
29 Aug 07
I know what you mean. I know in my case I just have to much bills. I need to reduce my credit card bills. I have being using the funds I make online to build up an emergency fund. I normally use my credit card for emergency funds thats why I am struggling.

• India
29 Aug 07
You are absolutely right. It is difficult to balance the monthly expenses and income. Always deficit financing. I have also seen another theory which works perfectly alright. When you have money, you will not find expenses. When you do not have money, a lot of expenses come up!!