Do u have....??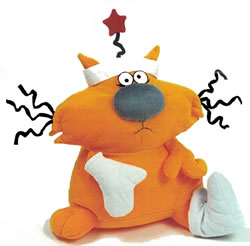 United States
September 3, 2007 12:33am CST
5 responses

• Singapore
7 Jul 08
i have a pet dog. his name is legacy. a jack russell terrier and very fun to be with.

• India
7 Jul 08
pets. they are like family members. i love pets . i cant live withoot them. i have black labrador aged 1 year and 2 months.

• China
3 Sep 07
Yes,I have a yellow cat is a friend to me, it's four paw is white, very beautiful, a friend just gave me time, it is too scared around me, always hiding under the bed, was familiar with the environment begun after its original nature everywhere channeling night sleep McGREGOR when it jumped to the bed and I sleep together, I learn when it dropped in front of a quiet desk, and sometimes frivolous use the paw gently beat my hands, whenever I will this time could not tried it, so lovely small things, make my life is not boring, I really like this insipid the warmth of life.


• Indonesia
3 Sep 07
Pet? yes if we say about animals of course we will spike about pet.Many people have an pet.and I also have that. I very like with a cat. My cat's name is kiki. he is verry funny. I like it . coz kiki can make me happy. But he also cam made me angry.