My earnings don't show for Aug. 30 and Sept. 1 - Advice please.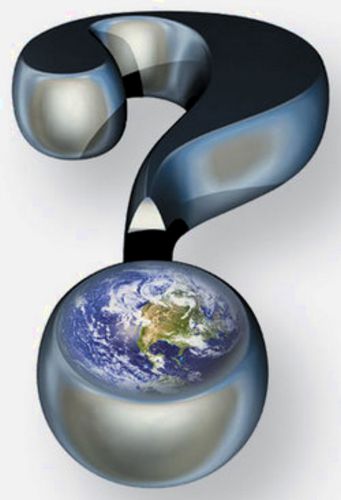 United States
September 3, 2007 4:26am CST
I am new and August was my first month here. I was doing great but got busy and didn't do much for the past few days. Anyway, August passed and September now shows on my payment page. However, there is nothing at all for August 31 and nothing for September 1. I don't mean I didn't make anything, I mean there is no indication that those days even existed. Should I write to myLot? If I made nothing, I assume they would still put up the date and the zeros yet my August earnings stop at August 30 and I have not seen anything for September 1. My September page is blank. Can anyone advise me if this is normal? I have no idea how this all works. Thanks a lot. :) Patty
7 responses


• United States
3 Sep 07
Hi Yes I did look at August's and it stops at August 30. There is no listing for August 31 at all. And nothing at all on September's page either. Weird. Patty

• United States
3 Sep 07
Maybe I just didn't make anything and so they didn't list it. I was really busy that day and may not have been on the site that day. I'll write and ask. PT


• United States
3 Sep 07
I'm answering from my e-mail, so I can't tell if someone has already answered. They have a pull down meny where you can go back to the months you were here and see how much you made. I think this is what you're talking about anyway.

• United States
23 Sep 07
I did write to myLot and they said if I made nothing, it will not show as zero, just as nothing at all. I wasn't on so I guess that is why. I have since made something everyday. Thank you for responding!

• United States
3 Sep 07
Usually the blank days, are days you did not respond to any discussions. My earnings are updated even for Sept., but I haven't really been on this week-end lol. I know you will get it all fixed with administration. Happy Holiday!

• United States
23 Sep 07
Thanks. I did get it straightened out. they were very fast in responding. I am a n00b still so I will learn as I go! :)

• Hong Kong
3 Sep 07
Were you around on those days? It could be that you haven't been around and made nothing on those days. I experienced that before and I figured that they won't show zero beside the dates. And those dates wouldn't exist if you make nothing around here. But if you have been around and posted something on those days. Then it would be weird if you get nothing at all and I think you should PM them and ask for an explanation.

• United States
3 Sep 07
That is what I was wondering. If you make nothing, do they list it anyway with zeros next to the earnings. I really don't remember if I was around August 31 but was September 1. Maybe I will PM them just so I know the deal. I have never seen a day not listed but then, I made even a little something every day since I joined. Thanks! Patty

• Hong Kong
3 Sep 07
Yes it's good to double check with them. I was absent sometime ago and I had nothing shown, not the dates, not the zeros.

• United States
3 Sep 07
So that is probably it. I was barely on at all those days and I guess they don't list the days and put zeros after everything. They just skip the days completely. I am back though and it is time to see some numbers! :) Thanks!


• United States
23 Sep 07
I have six referrals and, although I was ill those two days and wasn't on much, I am surprised that at least one of the six didn't make some money. But I guess I just didn't make anything those days and thus, they didn't list the days. I don't like that so now I make sure to come on every day and do at least some work just to see a number. lol.


• India
20 Oct 07
either you may not have responded to the discussions, or they must have got deleted. but if you have responded and still you have not got anything then it is indeed a matter of concern and you should contact the myLot directly. perhaps they could have a explanation for this.