Listen up friends and others. I am arranging a trip for us...

United States
September 4, 2007 9:40am CST
Listen up friends and others. I am arranging a trip for us to travel around the world in my virtual jet. Tell me what countries we should see and what we should have to eat on the jet. Any special activities we should indulge in? I think we should go to India, Algeria, Morocco, Egypt, Prague, Ireland and Greece. I would love for us to take a camel ride, go to the Sahara Desert. We should stay in some dwellings that have secret passage ways. On the plane, I will bring some spinach pie and couscous salad. What about you?
5 responses

• Richards Bay, South Africa
5 Sep 07
I would like to visit Italy, France, and New York. Eat some exotic cheese, drink champagne and pasta, pasta, pasta! I would like to go on a ride in those horse carriages in New York. It always looks so romantic in the movies.

• United States
6 Sep 07
You will love NYC! I live 4 hours from there. My mother does not like NYC because of the crime. It is rampant. However, there is so much to do. We want to go on a safari...can you help us with that?


• India
4 Sep 07
wow. i dont mind serving on the plane and if you feel you can take the jet over paris that would be fun, the rest is upto you. smiles, lets go. apple.

• United States
6 Sep 07
You are so sweet to offer to serve! I forgot about Paris...absolutely! Maybe you could get a modeling contract while we are there...you would make a great model

• India
6 Sep 07
yeah, or even hit it with some french director and land up a role, like "bird cage" the movie in french. la coulage o fal part 2 lol

• United States
5 Sep 07
Can we stop in Scotland and England?? I would like to try tasting scones. I am bringing Chocolate ice cream, sprinkles, whipped cream, cherries, oreo cookies, marshmellows, and granola bars. We don't have to eat healthy on this trip, do we???

• United States
6 Sep 07
Asolutely! I frequently make raisin scones, and people tell me they are the best! The food you are bringing sounds delicious. No, we do not have to eat healthy. Eat all the bad food you want.

• United States
7 Sep 07
Oh you are so right! I do need something to drink. I am stopping by the store on the way to the airport. I will get a bottle of whiskey and a case of coca-cola.

• United States
4 Sep 07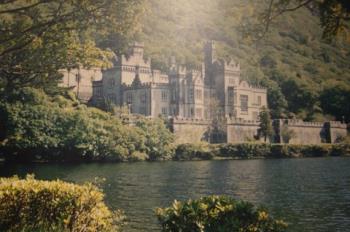 I want to go to all of those places too, starting with Ireland first. I have cousins there, and we can go visit a pub that has my family name. Since we'll be going to Egypt, I would also love to go on an African photo safari, riding on elephants, of course, and then we can climb Mount Kilimanjaro. If we're going to Greece, maybe we can visit Tina Turner and hang out by her pool for a while. In India, I'll want to shop for special spices to make curry. I want to see the Hindu temples, and find a great place to eat. We could go to Amsterdam and visit a coffee shop for dessert. Our trip won't be finished until we see Japan. For the plane, I'll bring some Bailey's Irish Cream cake and some potato salad.

• United States
6 Sep 07
Karen, you must be Irish, too! All of those place sound wonderful. I would love to go on a Safari. I did not know Tina Turner lived in Greece. I am so excited!!!

• Australia
4 Sep 07
count me in I would love to go to Egypt, france, Israel and I would take you to Macedonia my treat, we can all stay in my house we can visit all the churches and musiums and I would make some baked beans (gravce tavce) with meat balls, zelnik (that a pastry) in the morning we can all have burek with yogurt, and some sweets like baklava, tulumbi, sampita for lunch and some boza (drink)

• United States
6 Sep 07
Those places sound lovely! And your treat is welcomed big time!!! That food sounds so appetizing. Thank you!