Do you have a special pad to put your mouse on?

Canada
7 responses


• Canada
13 Dec 07
Hi,yep the optical one is much better,hehe. Peanutjar:)

• United States
6 Sep 07
Maybe I was using that old Law of Attraction idea since I actually got my mouse pad years, and years even before I had my computer! I happen to be in Best Buy and they had a whole bunch of mouse pads on sale and one caught my eye right away, and said, I just HAVE to get it...Since I'm a Lord Of The Rings fan it seemed appropriate for me to get one with a photo of Aragon (actor Viggo Mortensen) on it...Now if I could just get an Aslan one I'll be happy too!! :)

• Canada
13 Sep 07
Sorry im late!!Ive watched all the movies,but i cant remember who Aragon is.Theres anice looking lead man and a nice looking blond haired fairy who i wouldnt mind putting some pixy dust on me.lol:)Id like to have the shriveled evil guy,"My precious!".My daughter caught a peak of him and started crying.It scared her.

• United States
14 Sep 07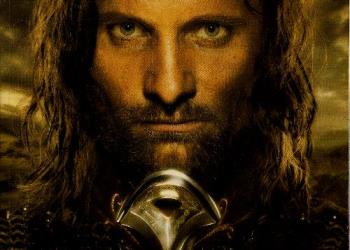 Gee...thanks for br:) I think you're thinking of Orlando Bloom who played the elf Legolas...and yes he's a looker..I love him in the Pirates of the Carribbean movies--and, oh..Johnny Depp :) No Aragon, was the one who in the last movie was the King..he was the destined one to rule over Middle Earth once of course he got rid of the bad guys..hehhe..he had the longish brown hair and beard..here's a pic of him

• India
5 Sep 07
I have a mouse pad, but i don't understand what you mean by special pad. My pad is an ordinary one with a sponge like base, it has pictures of various parts of the computer on its surface. If i should be descriptive, it has pics of motherboard, speaker, case, CD-ROM, scanner, monitor, Fax modem, keyboard arranged in a fashion as in clock i.e same as how the clock numbers are arranged in clock.

• Canada
5 Sep 07
I maybe shouldnt of put special.But i know alot of my friends dont have one.They do not use them,they only put the mouse on the table with nothing underneath.For me my pad is speacial because i chose it for the cute kitty on it and i consider it special.sorry for the wrong word!:):):)lol

•
5 Sep 07
I have a mousemate at work which is an annual calendar which comes in very very handy for working out dates for meetings, courses, etc. The mousepad I have at home is a funny one given to me as a present about 7 years ago which says "Wild Unpredictable Female" which my hubby agrees with 100% LOL!

• Canada
5 Sep 07
This one sounds funny!Id like to have one like that!He,he!lol:)



• Philippines
25 Apr 08

Yeah before I love using a mouse pad but now its different I need to use a mousepad at all, cuz I used touchpad as my mouse movement. I used mouse pad before because its hard to use a mouse without mousepad, specially when playing games, like counter strike etc...