how do you make a nice dried flower bouquet from fresh flowers?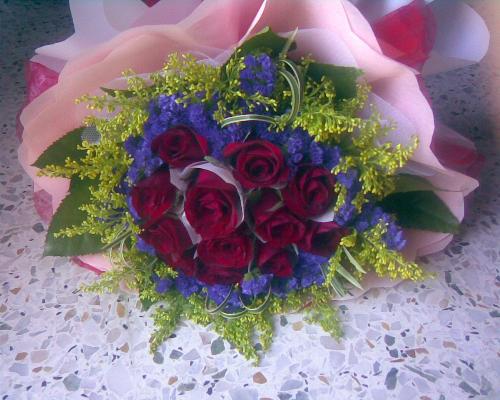 Singapore
2 responses

• Canada
6 Sep 07
If you want to keep your bouquet "together"just tie a tie wrap or string on the bottom of the bouquet.Hang them upside down in a dry place.Spray some hairspray or even better some clearcoat varnish in a spray can all over the flowers,leaves n all.They will become stiff alittle and dry out in a couple of days.This is how i do my arrangements from the flowers i get from my garden for many years.:)

• Singapore
12 Sep 07
yes. i am hanging them upside down now. and after i saw all replies, i went to spray some hair-spray on my flowers too. and then i hang them upside down. the florist very thoughtful. because each rose is in individual wrap.

• Singapore
18 Sep 07
i sprayed my flowers with hair spray for more than a week. and the color is still so fresh (especially the forget-me-nots, bright purple!) how long will it take for them to dry? i hang them upside down in my bedroom, where at night, i will on the aircon. does this affect the flowers to dry slower than normal temperature?

• Canada
18 Sep 07
Hi!Are they still damp?They shouldnt be.The air conditioner is making them to dry slow.They need dry air.The best place to dry flowers are by a furnace or a sorce of heat.I would take a hairdryer and dry them with the heat on low.This should help them to become dryer faster or even dry when your done blowdrying.Especially if they are damp or have moisture on the blooms.P.S...Dont dry close because the petals might fall aprt.Try it.:):)


• United States
6 Sep 07
When I dry my flowers, I tie a piece of thread to the bottom of each stem and hang them upside down in a dark place. Make sure they aren't touching each other. That way they dry with the bloom in an upright position.

• Singapore
12 Sep 07
thank you! but i am hanging them in a bouquet right now.