Buiyng animals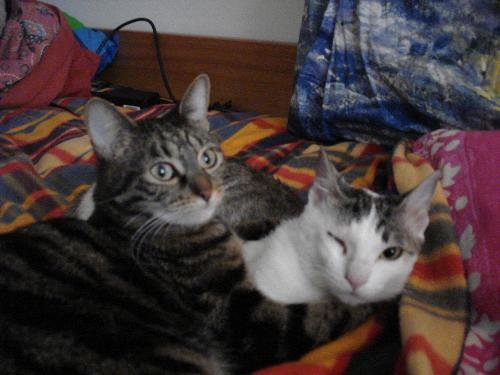 Italy
September 7, 2007 9:48am CST
What do you think about spendind hundreds of dollars for a cat (or others animals) when there are so many without a home to live in just because they're not considerated valuable races? I didn't buy an animal: all the ones I have or had where found on the street: abandoned, tortured.. Don't think it's correct to help those people to become richer and richer in that way. I'd like to know your opinion on that. Bye, lou
3 responses


• Poland
7 Sep 07
I got my cat from the street too, but I don't think that buying an animal is a bad thing. A bad thing to do is to buy one and abandon it after few moths because you got bored. This is not only irresponsible but cruel. Ohter than that it's people free choice, ifhtey're fixated on a race let be it.

• Italy
7 Sep 07
Thanks 4 sharing yr opinion. For sure everybody's free to do whatever he wants with his money. I was just wandering if it should be considered correct to become rich by selling animals: I might not be right but on that I feel that they only take care of money and making business without even spend a second if the buyer will really take care of the animal or just desire a toy for a period (always talkin' on generally ways). You're right: is there anybody been testimonial of animal sellers really interested in people buying animals? Seems correct to me to report even the other side, if existing... Take care, lou

• United States
7 Feb 09
Yeah, I think that is sad to pay for something that you could have for free. I am the last person that would pay money to get a pet. I would rather go to the animal shelter and get one or two for free that really need a home.