Guava Flower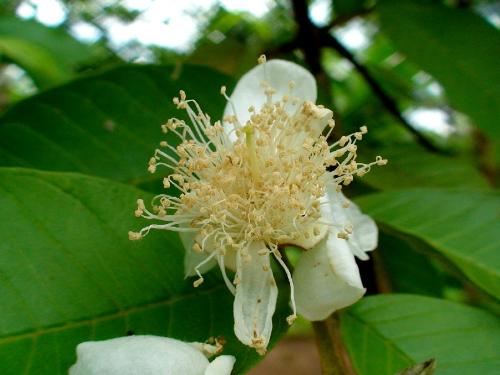 India
4 responses


• United States
8 Sep 07
I have not ever seen a guava flower, our weather would be too extreme for the plants. I think all of the long pistils and stamens would facilitate good pollination, and lots of tasty fruit.

• India
8 Sep 07
Thanks friend. Yes, the pollination is so smooth for guava flowers, and from the very moment, it blooms, bees, butterflies and sparrows are after it. In fact, a kind of bees help the flower to open from its intitial phase when it is covered ina semi-hard shell.

• United States
8 Sep 07
I learn a lot when I look around here. I appreciate what I am learning about your native plants. Your photography is very interesting as well.

• Netherlands
23 Sep 07
Very nice shot and I rated it. I wasnt able to add a comment because we are not friends yet ;) Is guave also fruit as I remember a juice with the name? TheFortunes

• Malaysia
8 Sep 07
Yeah...this time you captured the thing very well. Not as previously. Very significant to the subject. Thanks for providing. Guava's grow well in full sun, except in hot regions, where partial shade is beneficial. If trying to grow in a marginal climate, plant near a building or provide some sort of protection from damaging cold winds and rain. Generally, guava's are fairly adaptable and will flourish with little care. Flowers will self-pollinate and fruit develops in a few months. There may be multiple fruiting and flowering seasons throughout the year, depending on local climate conditions.