Do you travel a lot?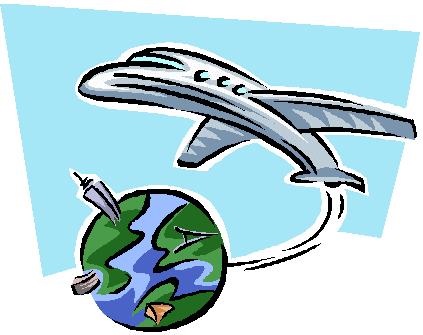 Philippines
September 10, 2007 6:35am CST
I am...I'm leaving for Cebu City tomorrow for a national convention for four days; then come September 22-30, 2007, I'm leaving for Malaysia and Singapore for benchmarking with some schools there...I'm excited with these travels, although I am also apprehensive as I have lots of school works that will be left pending. Of course these travels are official ones, so I travel upon compliance of my institution's requirement....this will be my first time to visit Malaysia and Singapore and I'm expected to learn from their educational system, hopefully to learn new ideas and practices. Of course, I'll be away from Mylot for a while...What about you fellow mylotters? Do you travel a lot?
9 responses

• China
5 Oct 07
I am sorry to be late for responding to this discussion to say "have a nice trip to those two countries." Anyway still I have the chance to say to you, "Welcome back to mylot, hehe". Well, I do not travel much, only when I have to travel on business. If I have time, I would stay home on the Internet for the pastime. Once I travel, I love to bring with me my digital camera and take many pictures as a memory.

• China
21 Nov 07
Hello, dear friend. Thanks for the best response very much. I appreciate it very much. Happy traveling both in real life and at mylot with us, your friends. Thanks again.

• China
8 Oct 07
I travel when I go on business and when I go back to my hometown during the summer and winter vacation. When I go home, I usually take a train for the travel. My hometown is far away from my working place, and it takes twelve hours' time to be on train. If I am lucky enough, I can get a sleeper, otherwise I have to sit all the way home for twelve hours, which is so tiring. There has been only one time that I have ever been in a plane back home. That was when I couldn't get a train ticket back home and I had to book online for a plane ticket and I was happy that it took only 1.3 hours to get home in the plane, so fast and unbelievable. Still I love that experience and miss the unforgettable experience.

• China
6 Oct 07
Yeal,I like travel really so much,it not only can enlarge our eye sight but also can make us have a good mood and forget some bad things in my daily life. nowadays I am still in school,I don't have so much time to travel,if I have extra time travel I am sue to travel a lot of places!

• United States
12 Sep 07
No, I don't travel often but I wish I did. It sounds like you are used to traveling. I wish I had a job that allowed me to travel or that I just had the money to do it all the time. There are so many places that I would like to visit.

• India
10 Sep 07
I travel a lot. My work carries me all over my country. But I have never traveled outside my country. Travelling outside is for senior people. I think I shall travel outside few years later.

• Philippines
10 Sep 07
I like to reach and see different places and countries so I really like to travel. But travelling to other countries entails lots of money for airline tickets, accomodation/hotel, food, souvenir. It's a good thing that there were sponsors on the trips that I had. My second trip to Singapore was paid by our company when I attended a seminar/training there in 2001. Family members shouldered my travel expenses to Singapore / Indonesia, Malaysia and recently Canada. I'm going to Malaysia again this September to stay with my hubby and he will pay for all the travel expenses.

• China
10 Sep 07
i like travelling, so i go to some famous cities. such as Beijing, Shanghai, Xi'an and so on. Beijing is the capital of China, it is a big and modern city. Shanghai is a prosperous city. Xi'an is an old city with lots of historical sites. i went to my hometown in July, there is a big celebration in it for the crane. it is the hometown of cranes. in winter, i want to a warm city, hangzhou, it is a beautiful city.

• Romania
10 Sep 07
I would like to travel but unfortunately my work doesn't allow me to do that and vacations are all time too short, so I do not travel a lot. But I like to listen and hear about others travellers' stories. maybe you will write some words about Singapore and Malaysia.