I really need some help with pop up blockers!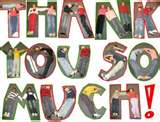 United States
September 10, 2007 8:38am CST
I really don't like to start discussions on subjects like this because I get very few responses but I'm really having a problem here. I need a GOOD pop up blocker before I start deleting things on my computer that I will find I really needed when it's too late! This is what I do when I can't fix a problem here and I ruin my pc every time. Pop up blocker sites are everywhere but most of them are full of spyware/adware and don't really work either. I am sure I have one on my pc but don't know where it is or what it is...lol...so computer literate here huh? I spent a good hour last night checking them out and of course most of them you have to pay for and I realize those are probably the best but I"m not in a position to do that right now. I need to know if anyone has a really good pop up blocker on their pc. Any and all links will be appreciated of course.
4 responses


• United States
10 Sep 07
I actually use two different browsers...IE and firefox and have problems on both of them.

• United States
10 Sep 07
Actually, yes I have but it doesn't help. I'm sure it's something in my pc.

• United States
10 Sep 07
I use the one that came on with yahoo, and the one from mcaphey(sp) I really don't get but one pop up about every to months or so.

• United States
10 Sep 07
I do use the one that comes with yahoo and I don't like mcaffee but my problem should be solved with my new pc.

• United States
10 Sep 07
Hello Ctrymuziklvr, Are you using MS XP? If so, Matte5's question is a good one. Have you turned on your pop-up blocker in your I.E.? As for secondary coverage, I like "Security Shield". I'm using version 07. It blocks viruses and spam. And, it is a firewall if you need it, i.e. if you have high speed, open connection most of the time, and are NOT on a network, or using a router. I've tried most of the name brands, and I like this one second best. Yup, that's right second best. If I wasn't networked at both work & home, I would still be using "Panda".

• United States
10 Sep 07
Well, being the impulsive person I am I went to rent a center this morning and got a new pc. It has win xp which I like. The one I'm currently on is win 2000 and I'm not crazy about it. I'm going to give this one to my grandson. It's slow but for school work speed isn't a factor. I'm going to check out Security Shield and Panda when I get the new pc this afternoon. although I shouldn't need them. Thanks for the advice.

• United States
10 Sep 07
My ISP provides a free pop-up blocker (Earthlink); but, when I need free or low cost software for my computer I go to http://www.majorgeeks.com They have all types of software, tell you if there is a cost or if it is free, and provide reviews by people who have used the software. You can download right from the site and you don't need to be a "geek"; everything has very easy to follow instructions.