What Romantic Gift Would You Like To Recieve?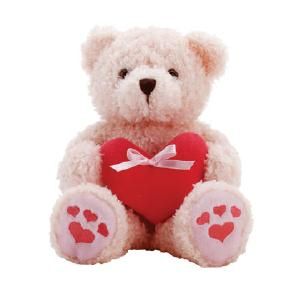 Canada
September 10, 2007 6:59pm CST
If your husband or boyfriend were going to buy you a just-because romantic gift, what would you want it to be, if you got to choose? I don't mean an over-the-top expensive gift like diamonds or gold jewellery or a car or anything. I mean those little spur of the moment romantic gifts that show he thinks of you all the time. The gifts that really mean something. Not all of us get them. My husband always says he wishes we had more money so he could get me little gifts like that, but really it doesn't take much time, he just only thinks of it if he sees someone else do something for thier woman:(. But either way, I know what I would like. I think it would be so sweet and romantic if he brought me home a teddy bear some day, just for no reason. That would be my gift of choice. So, Ladies, what would your ideal just-because gift be?
3 responses

• Hong Kong
11 Sep 07
I wouldn't mind what kind of gift it is, as long as it's a surprise from the person I love. But I think not really many people would do the surprise thing these days and it becomes a luxury! It would be nice to have a card, a sticker note somewhere saying I love you and stuff like that. For me, being romantic doesn't cost a lot of money. It just costs a lot of love, care and thinking to be romantic.

• Hong Kong
12 Sep 07
I understand that! Teddy bears are cute! My ex gave me a teddy bear and I thought it was a very lovely gift but at the same time I knew then he was busy and couldn't spend a lot of time with me.

• Saudi Arabia
11 Sep 07
hi male is here. I would love 2 receive whatever gift my woman chooses for me but what I would really love is she attaches with the gift, a letter or a card with her own hand-writing that would mean a lot 2 me .....

• China
11 Sep 07
Those things I am thinking of and never expect to get it from him, but has been given by him will be romantic. Though it may not be expensive, it is to my surprise. Those things belong to romantic gifts.