do you also think that a unicorn is a very interesting animal?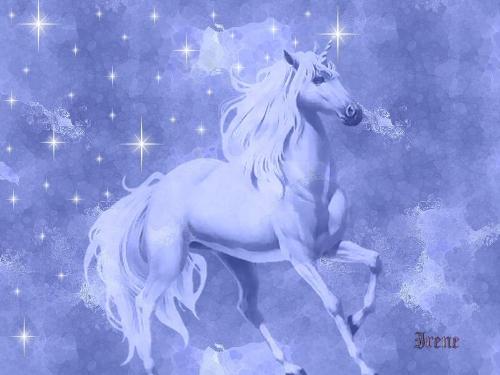 Philippines
4 responses

• Philippines
12 Sep 07
Yes, i think they are very interesting mythical creature just like the dragon... they are very pure and powerful... i watched movies and read some books which featured unicorns... i just wish they are real and not just a product of man's imagination...

• Philippines
12 Sep 07
thank you for your response and like you, i wish they're real too. i wonder how beautiful can they be.

• United States
12 Sep 07
i have always loved Unicorns, ever since i was a very small girl, and now that i am 33 i still do lol! lets see..the unicorns appearance and behaivor differs depending on location. Western unicorns were thought to be wild, untamable creatures. but in the East unicorns were thought to be peaceful, meek and bringers of good luck. The single spiraling horn is believed to hold healing properties. You have heard of the Maiden and the Unicorn right? how a hunter would lay a trap for a unicorn by placing a virgin maiden in the forest to lure it to lay its head in her lap. did you know that the maiden was supposed to Cut Off the unicorns horn and leave the unicorn for the hunter and his dogs?! can you believe how awful that is! i hate that part of the story. check out the Encyclopedia Mythica for more info on the exquisite Unicorn. http://www.pantheon.org/articles/u/unicorn.html


• Philippines
7 Oct 07
i like unicorns. they seems so mystical. i wish that one day i would be able to see one. they say that unicors are healers and that they bring peace. I also read in a book that they are in a different plane because they are afraid of the hunters. they are being hunted for their horn. which is very sad, isn't it?