Text Messages...

Australia
5 responses



• Australia
13 Sep 07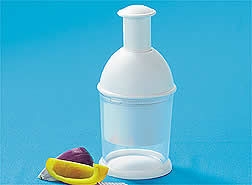 I do admit i don't reply to them all. but if there's been a question asked, i always reply, because it may have been important.

• Australia
13 Sep 07
Ok that's weird, there's a picture under my comment...

• Malaysia
12 Sep 07
I will try my best to reply as soon as I get a message. To me it is important to reply because I know the person must be waiting anxiously for the reply. However there are many instance when I couldn't reply immediately due to credit limitation or when I didn't top up my phone card. I feel guilty but I am hoping the person who messaged me will call if he really want to get the answer urgently. Lol. If he doesn't call it means the message is not urgent and I am not that worried about it.

• Australia
13 Sep 07
The most annoying thing is when i message my partner and he doesnt reply! Or he doesnt reply straight away! Bugs me to no other!

• United States
12 Sep 07
I try to reply to text messages right away, especially if it's pertinet and I have my phone right there. Sometimes I don't reply, but I don't reply to those that really don't need to be replied too if I don't have too. It just seems pointless sometimes. It also annoys me when it seems I don't get a reply right away, but I understand people aren't always near their phones and can't always have it on to hear it when it goes off.

•
12 Sep 07
I'm also really really totally annoyed when the person I send text messages doesn't reply me instantly. Because of this whenever someone else sends me text messages I just reply them instanly just as you do. And I think it is one of the good habit LOL. It is better to send the text messages instantly rather than to make them wait just for a single text messages. ISn't it?