Mylot Retro..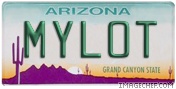 Philippines
September 13, 2007 2:41am CST
As you can see all see, I have opened this topic under "ban all cheaters from mylot" because I kinda missed this discussion. I also missed those members who were pioneers of this forum, because it is from them that I got more aware about mylot and learned how to participate. I also learned that there areonly[69] members who are interested on these topic, to which I also know that only a few are active nowadays. I was wondering if people really consider the topics they start, on posting under a specific category. There are lots of posts that all fall under mylot, but doesn't really match the category. So this could also be your chance to sign under this interest, and your chance to share some of the "valuable" interests that other members tend to ignore. It really helps if we put our interests in proper categories, as it provides alot more sense. What do you think, do you have interests that no one has ever signed under at? Share them here, just don't forget to make your discussions under it and don't forget to BAN ALL CHEATERS!=)LoL
4 responses

•
13 Sep 07
Excellent idea, I must say. I know I have seen so many discussions that fall under wrong categories or interest and it just annoys me. Another thing, once you posted your discussion, you cannot go back to edit it. So mylotters must be very careful where to start discussion. I think some just intend to start discussions on interests that have thousands of users so it gets more notice and replies.

• Philippines
13 Sep 07
That's what I also noticed, some just don't mind where they put their discussions as long as they earn cents. Take for example the interest "life" is registered under the category of "hobbies I enjoy" with topics that are also not in relevence to that certain interest, imagine that!LoL I am starting these "mylot awareness" habit, to make sure that I am well-organized!;)


• Philippines
13 Sep 07
I think it is very difficult to cheat in mylot because the admin is very strict in upholding its do's and don't... they easily delete discussion that they seem fit to delete... but we never know... cheaters will cheat the minute they see a loophole... i also suggest to ban those people who start topic that are racial in nature and those that invite discussion about perversion... kids can also log on this this site, right...

• Philippines
13 Sep 07
I haven't seen any topics about those things, but I'm sure mylot does not sleep or just allow them to be posted here. The report button (!) located on the right of the post/thread/discussion has a purpose and that is to report them. As the admin has told many times, they cannot easily distinguish some of those violations and abuses without our help. So I guess it is also our duty to ban them and report, so most of us could enjoy discussing here.

• United States
14 Sep 07
Well, this is a good interest catagory and I think this can elp mylot get better, make a handy tool for the myLot owners and moderators who can also use this to modify myLot, remove unhealthy and cheating thing out of this place. I have not been very active these days for many of my previously selected interest catagories as i am being so much busy but hopefully will be back in full force soon

• Canada
24 Sep 07
Hi Raijiin, I appreciate your informative posts on becoming a responsible member of Mylot. I have been here 4 months and it does take awhile to navigate the site and to participate in ways that are for the greatest good of the all. I value that on numerous occasions you assisted me when I posted questions and I thank you. I know when Danamark and I made it to the 500 point we posted our enthusiasm as a discussion. Until I read your references back to Mylot I was unaware that we shouldn't be doing that. Now onto this topic about posting into proper interests. Once again I have headed a number of my discussions under life because it was the only one that seemed to fit. Most other times I do my best to place them under hobbies such as gardening, enjoying life or whatever. When I wasn't sure I have used the general heading...but everything you have presented here is of valid concern. I agree that the integrity of the site will be maintained if we ban cheaters and do our best to support members who are making mistakes through a lack of awareness. Educating Newbies is a big thing too...and whenever possible I try to pass on all the valuable information I have been given to others as well. Thanks for always doing your best to keep this site a place we will all enjoy coming to for many years to come! Best regards, Raia

• Philippines
25 Sep 07
Eversince I came here, I try to pass on to all everything I've learned here. It's my own way of returning the favor to all those who have helped and supported me when I was still a newbie here, I guess they all know who they are!;) I thank you for appreciating this post of my mine, and for responding accordingly to my topic. The category section in our "interests" somehow troubled me at times, as I never knew of a hobby as life and religion (just few examples). I also checked my interest on where to put "life" that I never really had any exact category to put, as for you, I find your "interests" well-put. "Enjoying life" would be more appropriate to describe it, I guess that matches as a hobby. The "ban all cheaters on mylot" has been there for quite some time now, that I somehow missed so I opened it up and started a discussion. Though they are not that rampant anymore, there are still those who pops up every now and then. I feel like am a one-man-army, but I guess there are still others out there who do their part to really keep this site more enjoyable and meaningful as far as we all follow and abide the rules. Thank you for the time and meaningful post, good day and happy posting..