Is getting another cat the best way to forget the pain of your cats loss .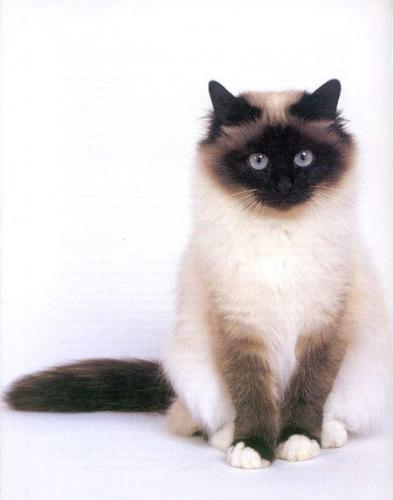 United States
September 13, 2007 4:58am CST
Every time when i lost one of my cats i feel like i lost one of my best friends or someone from family. Now i have 3 cats and one of them is already 6 years old. He is my sweetheart and i can't imagine what will i do if something happens to him. Mostly i don't want to think about anything like this but what if happens do you think getting another baby cat will reduce the pain??
6 responses


•
13 Sep 07
I think each cat you own is different in the sense of their personality. In your case your sweetheart is your favorite. When you let someone into your heart it is always hard to imagine loosing them. If were to loose your sweetheart, I would suggest you give yourself some time. One it is not fare on you or your new edition to the family. Who knows you might even have a new found friend that is just beautiful as your sweetheart. For now enjoy your time with sweetheart and live life to the fullest. Bye

• United States
13 Sep 07
A real animal lover considers their pets as a part of the family so when losing one it IS a member of the family that was lost. I have seven cats and three dogs and when I lose one of them I will grieve hard just as any family member. My cats range in age between 3 and 6 years of age and I can't help but think the same as you do but I don't think I would "replace" them per sae because the others are older and probably wouldn't take to a kitten. I could be wrong but I'd be afraid to take the chance in the kitten getting hurt by one of my adults. I might take an older cat such as a year or two old but not a kitten. Kittens need a playmate and when one isn't around, they try to play with what's around and it's not fair to the little thing to be beat up by the others. Besides, there are so many in need of homes now in shelters so if you do "replace" one I would go there and find one.

• United States
13 Sep 07
Really different point of view and really makes sense. And also while their loss is hurting so much actually we may think again not to take any other because we will love them too and it will again be so hard to get used to their loss, If i ever come to world i don't want to love animals that much because it sometimes really hurts . Thank you catsanddogs for your reply.


• Philippines
13 Sep 07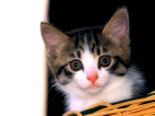 Hi there! I think that it depends upon the kind of relationship you have with your cat. If you really love that particular cat and really love the cat as it is, then I think it wouldn't be that easy. Since, if you have a special kind of relation with your pet, then it'll be like losing a part of you permanently. Nothing can ever replace your pet. But if you're a cat lover and just love cats no matter what kind, where it is from or how it looks, then I think that getting a new cat will definitely help make the emotional healing due to loss faster.

• United States
13 Sep 07
Hi nanayangel, Actually you are right. It is all about the relation and my relationship with my cats are so deep. And what ever happens to them i will be very upset. If i lose them it is like loosing a part of my body my soul. Thank you for your answer have a great day!!!