Shahrukh Khan. The best Bollywood export star?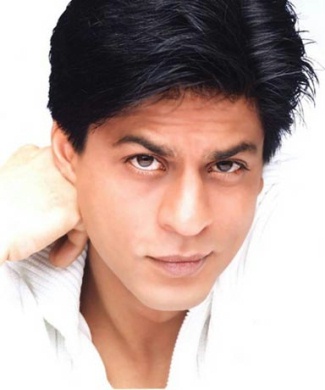 Poland
September 13, 2007 6:33am CST
Hello I have a question regarding bollywood movies. I like them very much and they're gaining more popularity recently in my coutry. However...:P 90% of bollywood movies that have been released here have Shahrukk Khan starring in them. KKKG, Main Hoon Na, Samrat Ashoka, Kla Ho Na Ho, Dilwane Dulhania Le Jayenge or Don recently. Hey, I like him so much, no kidding xD But there are like two or three bolly movies without him available in stores. I'm just curious is this the same for every country? Is Shahrukh Khan only so promoted outside of India or is he he simply the biggest star in there?
4 responses


• India
13 Sep 07
This is sound good that U r seeing hindi movies there. SRK is a great actor of bollywood undoubtedly. You may getting his movies only because those movies only having the caliber to conquer the film market Tha's it. When ever he act in a film it is a Hit Now Chak De India he new film is getting overwhelming response from all over the world.

• Czech Republic
13 Sep 07
The simple fact is that Shahrukh Khan seems to be a very attractive actor, many compete with him to be the top star but no one has managed to bring him down. He is by far one of the biggest actors in Asia, and his movies are marketed very well. He has been in the bollywood industry for well over a decade, so he has settled in very well and knows the right people to make his movies go international. It is not the same in every country though, there are many foreign movies here in Prague with all kinds of different actors and some who act super well. Shahrukh Khan is however is slowly starting to get out of his prime there are more actors such as Hrithik, Abhishek, John Abraham who are coming in and their movies have been tremendous hits at the box office, and sooner or later there movies will also start appearing on foreign markets. Shahrukh Khan is simply just a very big celebrity, due to which his movies are more than simply just available abroad.


• Czech Republic
13 Sep 07
For Hrithik the movies that would be good are dhoom2, lakshya, koi mil gaya, for abhishek i would also recommend dhoom 2, sarkar, guru, and kabhi alvida na kehna and for john abraham I would recomment Dhoom 1, Taxi no. 9211, and also water(very serious film). These are serious and cool films, but some of them might be beyong your understanding, becuase you need to hknow a bit about india and it's culture in order to understand them. But give it a try, they are very good movies.