What do you use for skin care?

United States
6 responses

• Hong Kong
14 Sep 07
Sure! There are some good products in different brands depending what you are looking for. If you are looking for a night moisturizer or an anti-aging moisturizer, Olay Total Effects is really nice and it's not expensive at all. Also, you could do facial masks (you don't need to buy those commercial ones if you don't have the money) at home and here is the collection of recipes: http://beauty-tricks.com/index.php?option=com_facileforms&Itemid=&ff_name=ReviewList&ff_param_section=8&ff_param_cat=46&ff_param_limit=10&ff_param_order=SubmissionDateNew You can make your facial cleanser and toner too!

• United States
14 Sep 07
Thanks for this link. I just popped by and there are some good recipes there. Haave it bookmarked now. Thanks again.

• United States
14 Sep 07
Thas is a great site. Thanks for the link, it will be well used.

• Hong Kong
15 Sep 07
*smiles* Hopefully they are useful to you! I collect them from different places and definitely will try to add more fun stuff to it! *winks*


• United States
14 Sep 07
I use baking soda, too, but if you have dry skin, use olive oil afterwards. It just takes a half teaspoon or so. Smooth it on your face, wait a minute, then blot off the excess. Olive oil is supposed to be close to our own skin oils.

• United States
14 Sep 07
Olive oil seems like it would make my skin oily. Do you it off afterwards or just blot and go on with your day?

• United States
14 Sep 07
I will try it tonight and see how it goes. Thanks. I will let you know.

• United States
14 Sep 07
my favorite is plain old baking soda. Yep, baking soda. i use it to wash my face. just wet your face and a washcloth. sprinkle a little baking soda onto the cloth and wash your face GENTLY GENTLY. It is a natural exfoliant and leaves you sking soft, smooth and also helps balance its pH levels. i got the idea from an interview with Queen latifa (and we all know she has gorgeous skin). The first time i tried it I scrubbed too hard and felt like I had skinned myself lol. So be very gentle. Try it, i think you'll like the results.

• United States
14 Sep 07
Baking soda is very affordable too. Does it dry out your skin?


• United States
14 Sep 07
Do you have any store brands you are especialy fond of that I might try?

• Canada
28 Sep 07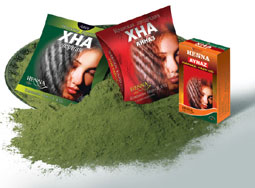 St. Ives has a great line of products, cleansers, moisturizers, body lotions, face scrubs, masques, eveything, all about $5 each. For extra moisture and wrinkle protection you can use pure vitamin E skin oil, I have bought that at Walmart for $4. Anything with cocoa or shea butteris the a great body moisturezer. Fruit if the Earth an Vaseline brand both make good affordable cocoa butter body lotions. Even Palmer's isn't that pricey and it's REALLY good. For acne invest in tea tree oil, it cost alot at first, like #15 for a small bottle, but that bottle will last a long long time if you use a Q-tip to apply it so you aren't wasting alot.

• United States
18 Sep 07
I like all of the skin care products I have tried from Yves rocher. There an all natural product line and they have a website with some really great deals. Plus they give out free products with your order all the time. Also if you have a gold points account you can earn points with them.

• United States
19 Sep 07
What are gold points? Is it only if you order online?