Animated name- Sherry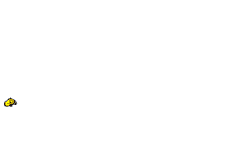 Australia
3 responses

• China
16 Sep 07
Hi Lilaclady, Well,Sherry's a good name. WBR,Andy

•
14 Sep 07
Thank you very much for that. I have just say mesmerised by it. It has been saved on my computer. I did try to as my picture for my profile but it didn't work. I like you do have a thing for pictures, names has never occurred to me though. Mine are more cartoons, disney. Disney is my favourite. My partner asks what I am planning to use them for, I told him I don't plan, I am prepared. I used them to make party invites for my son's birthday party.

• Australia
14 Sep 07
I have literally thousands of animated names, cliparts and smileys, I start coleecting from when I first started on the computer, I used to get called the Clipart Queed, I like to put animated names in my emails, people like to see there name in the emails...I have them all filed away in order so they are easy to find, its a good little hobby....

• Gold Coast, Australia
14 Sep 07
That is pretty cool lilaclady! If you have been collecting clipart, animated names, etc., since you started on the computer, you must have quite a collection by now. What a great hobby.