How often u browse the net?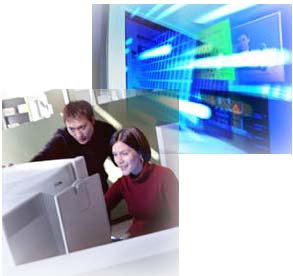 India
September 13, 2007 9:11pm CST
I login everyday and browse the net atleast three hours daily. I usually spend on MyLot, some money making sites, sports sites, and some games sites. Some social networking sites too like Myspace and Orkut. I download a lot too so plenty of browsing for that as well. How much time u spend on the net?
3 responses

• India
15 Sep 07
hi vivek, daily I approximately 10 hrs work on internet. thanks

• India
15 Sep 07
10 Hours daily, are you doing some job in computers related field. 10 Hours is just not possible otherwise. I hardly get 10 hours of free time, let alone spending 10 hours on internet itself. You must be doing a lot of downloading as well in that much time.


• India
14 Sep 07
Three to Four hours is usual surfing time whenever you are free. I do a lot of downloading, most of the time i queue up the downloads in download managers and i go to sleep.

• United States
14 Sep 07
I spend a lot of time doing research for articles that I write. I also try to get on Mylot at least once a day, and find myself spending too much time here when I do! I belong to one survey website, and have a blog which I work on sporadically. I also have an eBay store I am working on. I am probably online 7 or 8 hours most days, but not every day.

• India
14 Sep 07
These days i'm too online for about 7-8 hours as i'm enjoying colege holidays. Its become a habit for me to login to MyLot everday, i always check in to have a look around and see if i can find something informative and reply to some posts as well, as i do a lot of money making sites as well so i check money making discussions as well. I too have a blog if you would like to visit, the link is in my profile, leave a comment there in the chatbox and i'll visit back to your blog.