What you have talent for?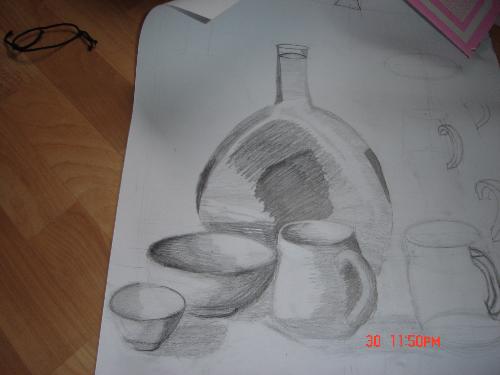 United States
September 14, 2007 12:00pm CST
When the people are staring their own businees they usually thing what they have talent for, in what subject they are better like other people.What you think you have talent for.How did you find and how much % of talent is neccesary for succes and what else you need?
4 responses

• Malaysia
14 Sep 07
All set of these seven must be fulfilled to any business plan; vision, mission, objective, competency, managerial ability, technical proficiency and sources of fund. Those all key-to-success.

• Philippines
14 Sep 07
I think I am all for doing funny things, like telling jokes at my friends and make them have a laugh at it. Aside from playing guitars, I also entertain my friends by puppeting through ventriloquism. My niece is one of my greatest critic as I watch her laugh and be amazed on the voices I make, especially when she searches where it comes from. as for my friends, I think they are sued of it because they always see me do it when doing pranks at them. As the sying goes, "people do have talents, the most important thing is the way on how they use it."

• India
15 Sep 07
If talents/experience can be put into a lab test and results can be obtained, many entrepreneurs would have opened such labs and would have minted money only to tell you the results. All of us have talents and some know how to use it, some don ot know, others tell them. For some they don ot know, others do not tell, only one fine morning it isidentified. There is only one success formula. That is hardwork, dedication, go on add particular skill to experience, absolute honesty are the required traits to scale the peak of success.

• Malaysia
14 Sep 07
Talent is part of competency. It is the whole set of succession. You got to breakdown into seven point key-to-success. What ever you want to do in your life. 1. VISION your wish or an imaginary planing in future. 2. MISSION field of task that to ensure the mission could be achieved. 3. OBJECTIVES the supportive elements that could firm the step for vision and mission. 4. COMPETENCT talent and your utmost knowledge. 5. MANAGERIAL ABILITY your management skills that always relate to efficiency. What is efficiency? HIGH input with LOWER input. 6. TECHNICLA PROFICIENCY what kind of technical knowledge that you have, if you don't have, mean you have to find one. Partner or employee. 7. SOURCES OF FUND financial is concluded in your cashflow, balance sheets and profit and loss. Complete all those mean you are in the way to success towards your vision.