Which anime are old school to you?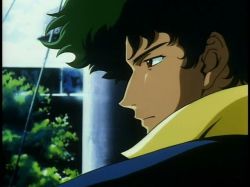 Poland
September 14, 2007 3:31pm CST
I was shocked because someone told me lately "Cowboy Bebop" is an old school anime... For me old school is "Bubblegum Crisis" OVA, "Rose of Versailles" or "Yattaman". I don't know, maybe I'm just old too (NOPE xD). Does that mean Neon Genesis Evangelion is old school too?
7 responses

• United States
15 Sep 07
Fight! Iczer-1 Adventure! Iczer-3 Bubblegum Crisis Captain Harlock Galaxy Express 999 King Arthur and the Knights of the Round Mobile Suit Gundam Original Dragonball Patlabor Ranma 1/2 Ronin Warriors Starblazers/Space Battleship Yamato Super Dimension Fortress: Macross Urusei Yatsura Vampire Hunter D Neon Genesis Evangelion isn't really old school. You just need to expand the way back machine a bit. A lot of what I put was from near or before I was born. ;p

• United States
16 Sep 07
Uh... but Ranma 1/2 the anime started in 1989, so I still count it as old school. Plus look at my age, I was a youngin when that series was going on.

• Philippines
16 Nov 07
i don't think cowboy bebop is old! if it is old then what are Daimos and Voltes 5?? ancients?? LOL

• United States
16 Nov 07
Yes seriously. And what would Astroboy, King Arthur, Speed Racer, Princess Knight, Kimba and Original Gundam be classified as? Prehistoric?

• Philippines
16 Nov 07
LOL yeah! that's how it would look like!

• United States
14 Sep 07
yeah cowboy bebop is pretty old, along with macross and street fighter. Oh and don't forget the oldest of all: astroboy! :P I'm not a huge fan of older anime.

• United States
3 Feb 08
I think that golden boy is an old school anime, I seen it in english and the graphics are not to great...

• Murfreesboro, Tennessee
15 Sep 07
I'm with you on this one! =p As far as I'm concerned, unless it was made before I was born (or at least when I was a kid), it's not old school. *laughs* I can't see calling any series less than at least 20 years old "old school". Maybe I just look at things funny too. But I know a lot of people who seem to believe anime is a "new thing" and don't realize there are older series.

• Canada
12 Oct 07
1998 by no means qualifies as old school. Old, yes, but not old school. The animation style is still for all effects and purposes the same. Whereas say Speed Racer which was what thirty years old back when Cowboy Bebop was made... yes that qualifies as old school. The animation styles, heck even the medium is different now. Gone are the days when everything was hand drawn. Now it's... still technically hand drawn but it's almost entirely digital now.