How much Internet has changed your life?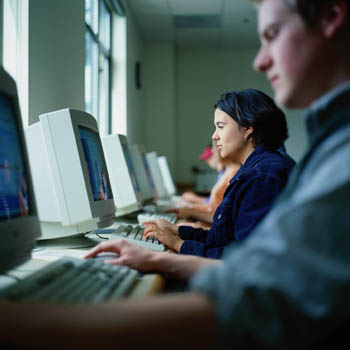 India
September 14, 2007 5:04pm CST
Internet saves time and effort. You can do everything be it banking transactions, shopping, searching for any kind of information, chat live etc. Email has become more common than Letters and the easiest thing, it keeps us in contact with friends who live far away. You can splash out your views through blogs and even get others views. Anything more Internet has done to your lifestyle?
4 responses

• India
14 Sep 07
I think internet is very useful for us. If i want use this then good and if i want to misuse this then very bad.

• India
15 Sep 07
I agree, there are different people with different intentions, some use it for good and some misuse it to hurt. But all people that i know in real life and all friends on Internet are really nice people so they obviously are people with good intentions and nice heart.

• India
14 Sep 07
Internet has become that part of my life without which I feel like getting dumped.Internet is now one of my best friends and it keeps me in contact with the entire world within lesser time.It has truly brought world closer.With chatting and mails you get to know about your friends regularly.And for me its very important.

• India
15 Sep 07
Indeed Internet has brough the world closer. Email has become so common, chatting has become an easy way to talk live to your friends and loved ones. The Information and knowledge that internet makes available is amazing too.It has certainly become an important part of everyone's life.

• United States
14 Sep 07
Overall, the Internet has been good to me. Email to friends and family, sites like this where I make new friends, shopping and great bargains, it gives me a way to earn a little extra money, it is entertaining and educational, a great reference and research tool and an outlet for my writing. However, I did recently notice that a lot of things I used to enjoy doing; are not getting done anymore. I rarely go outside for walks, to garden, or do "things" in the yard and neighborhood. Plus, I am not getting the exercise that I used to get. So, it is not ALL good.

• India
15 Sep 07
Well i'm smiling coz i too agree somewhat to your comment, Internet can be addictive too. I too sometimes get hooked onto Internet that i misss out on my real life here. But i do take time out for workout in Gym, so no problems with exercising. I think its all upto us to shedule our daily Internet time spending. At first it may look a bit tough if you have become used to it but slowly you can change your daily lifestyle and back to meeting friends and freking out with them and all the usual stuff you like to do. So try and you will get going.

• Murfreesboro, Tennessee
14 Sep 07
Let's see, I met my husband online and moved almost 1000 miles to live where he lived. In doing so, I got away from my abusive family, and nearly avoided possibly living on the streets again soon. So I'd say it's changed my life a lot. I think the other major change that I've seen, not just in me but in many people like me, is that it gives people a social outlet that wouldn't normally have one. People with social phobias, or people who are trapped in their homes by illness or disability, can talk freely to people online and make friends here. =)

• India
15 Sep 07
Thats a really great, strong and emotional story. Surely it has had a big impact on your life and congratulations to you for that. I agree Internet provides a platform to people where they don't have to be nervous or worried about facing someone and infact get rid of such phobias. I wish you good luck with your marriage and family.