Have you ever ridden on a subway?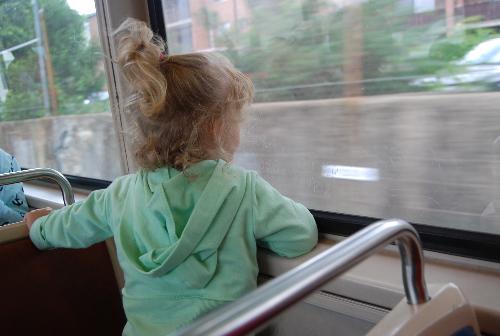 United States
September 15, 2007 8:49am CST
Ok that might sound stupid to some of you who are in a place that the subway runs. But I am not. The first time I rode one was in 2004 in Boston when we went back to visit my in-laws. I was afraid if I didnt hurry up and jump on to it, it would just take off with me hanging half way out! lol Some of the people on there creeped me out, but everyone kept to theirselves. This summer we went back to Boston again my daughter, who was 2.5 at the time, got to go on her first subway ride. She called the "too too train". I thought she was going to get scared, but she enjoyed it! We went to the Boston Childrens Museum and on the way home she fell asleep on the subway. So, have you ever ridden on a subway? Did you like it or did you feel awkward??
5 responses


• United States
16 Sep 07
I've never ridden on a subway. We drive anywhere we go, so we've never needed to take public transportation. I've never lived anywhere that had any form of public transportation, besides taxis for drunks. lol So I've never been on any kind of public transportation, period. No taxis, buses (besides school buses), trains, or subways. I guess that's part of growing up in a small town, and then getting married to someone stationed at such a tiny base. Now we live in a town that has less than 300 people in it. I don't even know where the closest city is that has public transportation!

• United States
15 Sep 07
No. Riding on a subway is one thing that I have never done.I haven't been in any areas that have subways.

• United States
15 Sep 07
I've never ridden one. My dad rode the subway several times on his trips to Chicago, and while he wasn't scared, he told me it was one place a person didn't really want to be, especially late at night. And he had no other choice than to take it pretty late at night a couple times.

• United States
15 Sep 07
I do not think that is a stupid question at all..I live in Houston Texas,and we do not have subways here at all..When i see a movie that has a sub-way in it, its like really strange since we do not have them here..The first time i rode on a sub-way was about 7 years ago...I had went up north with a friend to visit their family members..It is a common thing up North to have a subway ,and i rode it up there.I have to agree it was a little strange since we do not have them here...But it was a nice experience....It was very crowded and busy,and i was dropped off in downtown and it was a bit strange ...but a good ride...