O.J. At It Again!

Canada
4 responses

• United States
19 Sep 07
Hi myrith! I hope O.J goes to jail for this. He should have been in jail along time ago. He got away with murder than he is cruel amd heartless enough to write a book about it. They think that O.J was set up I don't know he may get off again because he's a star.

• United States
17 Sep 07
i was actually pretty surprised to hear about it. You would think after getting away with murder that he would lay low. What irony if he gets convicted and goes to jail for this after they couldn't convict him for murder. He doesn't seem to worried about it.

• United States
17 Sep 07
i knew it would be a matter of time before he got himself into trouble again. i myself watched the whole nicole thing and i think he did it... so in that sence i think it is just comming back on him. i think he should go to prison. at least then he wont be in the public eye. well for a while it will be news but after a while you wont even hear about it anymore...but i have this feeling that he will get a slap on the rist AGAIN... lets hope not

• United States
17 Sep 07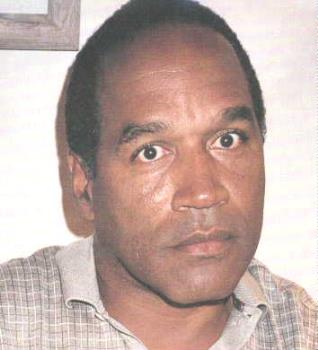 It's hard to believe isn't it? Who would have guessed he would be in trouble like this again? I for one don't think he killed Nicole but that's another discussion.