Ecards and Childrens FUNNY INNOCENSE!! HAHAH!!

United States
September 17, 2007 1:26am CST
hello there my friends..ohh do I have a funny day for you! I received an email stating it was grandparents day from my sons fav cartoon..BOZ..So Skylar told me everythign he wanted me to type..and this is how it went.. Dear Gramma.. I love you so much and happy gramma;s day! whey dont you ever come and visit us? Mommy is a great cook and she lets me cook with her!! I love it..mommy told me that when i grow up I should be a chef...But gramma..I dont want to be a Chef salad!!...i want to be a nurse or Power Ranger..well i love you..Love Skylar hahahahahah! omg!! how funny is that!! i was laughing so hard i was crying for so long!!! he is such a card!! so tell me after ur done laughing..whats the funniestthing thats has been said or happen in y our family lateley?
2 responses

• United States
17 Sep 07
THAT is so adorable!!! His Gramma is going to LOVE it! It's so cute he wants to be a Power Ranger LOL!!! Thanks for sharing that :) It put a smile on my face!

• United States
17 Sep 07
lol thank you!! I stil laugh when i think about it..he knows he wants to help people and he loves them power rangers lol..i hope he sticks to wanting to help people..id love for him to be a nurse..doctor..therepist..anything..lol..and gramma did love it..she laughed just as much as i did..;lol..im glad u enjoyed it..i had to share it with someone,have a great day:) April

• United States
18 Sep 07
That is wonderful that he wants to help people :) With the right encouragement we can do anything & I'm sure he's going to get that :D I hope you have a great day as well!

• United States
1 Oct 07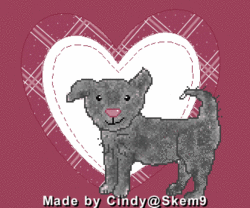 OMG! that is so damn funny! I can see Sky saying something like that! I have heard so many funny things come out of his mouth!LOL Exspecially when it come to him and Madi! Just the other day my two oldest was picking on Madi saying she has a boyfriend at school..It made her cry and then she said Sky is her boyfriend and she don't want him to find out there are boys at school that likes her casue he will leave her then.LOL She acts like they are married or something.All kids say the craziest things at times....

• United States
1 Oct 07
hahahahah!! omg thats soo funny!!! and he told me not to tell you because he doesnt want her finding out!!! hahahah!! ohh what a sad thing..they are only 5 and drama!! lol! thanks so much for sharing that.,,i cant stop laughing,,i can just see her..awwww i love her!! il talk laters!! byeeeeeeeee!!