is it paying?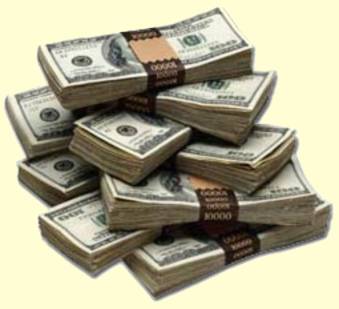 India
September 17, 2007 3:48am CST
I was a member of surveysavv but no more survey is coming so far i have spent time updating the profile has anyone got paid by survey savvy?i feel as if i am wasting the time
7 responses

• Philippines
6 Jun 08
It's a rip off. You should realize by now that all these online paying sites (that's what they always claim they are) are really rip off. Promising of paying you money but when, how? Lolz...

• United States
6 Jun 08
actually maybe you haven't found the right ones as you can see in my blog i have been paid by plenty

• United States
1 Aug 08
Weird website. On the old e-mail address I had I got a few here and there, but would normally not be accepted into the survey. Decided to quit with that address, but found websites claiming it was a good site so I decided to start up again with another address. Have done all the "profile surveys" and still very few survey offers.

• United States
6 Jun 08
yes they do pay go to my profile there is a link to my blog i have a picture of the checks i got

• United States
21 Sep 07
Hey just thought I would let you know, I just got an email for a $1 survey. (Which I completed) So it appears that they are still open. Maybe they are just have a drought. But just wanted to give you a heads up on that.

• New Zealand
17 Sep 07
Hi there. I was thinking of signing up with this site "survey savvy" and I read somewhere that the site was a scam, so thats what stopped me... I would really research this site before continuing, good luck and good day...

• United States
17 Sep 07
Same here. I was getting quite a few, and I loved that site, but I haven't gotten a thing from them in almost a month. I'll keep it open, and if something comes along I'll grab it, but yeah I'm not recommending them to anyone right now.