Friendship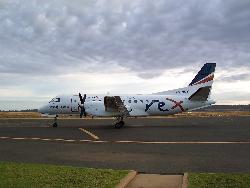 Australia
October 27, 2006 10:21am CST
Well, here is a series of promises that actually speak of true friendship. You will see no cutesy little smiley faces on this card - just the stone cold truth of our friendship. 1. When you are sad -- I will help you get drunk and plot revenge against the sorry beast who made you that way. 2. When you are blue -- I will try to dislodge whatever is choking you. 3. When you smile -- I will know you finally got laid. 4. When you are scared -- I will rag on you about it every chance I get. 5. When you are worried -- I will tell you horrible stories about how much worse it could be until you quit whining. 6. When you are confused -- I will use little words. 7. When you are sick -- Stay the hell away from me until you are well again. I don't want to catch whatever you have. 8. When you fall -- I will point and laugh at your clumsy bottom. 9. This is my oath..... I pledge it to the end."Why?" you may ask?,"Because you are my friend". Friendship is like peeing your pants: everyone can see it, but only you can feel the true warmth. Send this to"all 10" of your friends, then get depressed because you can only think of four!!! (don't send it back to me....I don't want to hear it!!!) And remember....when life hands you Lemons, ask for tequila and salt and call me over!!
8 responses

• Australia
19 Nov 06
I can relate to this with my friends ,people think we are weird and say we are not true friends but we feel very close to each other and when we need help we don't have to ask we all rally around .Yes we do laugh if one falls or keep reminding them of an embarrassing moment we let each other know if they have done something to upset another friend we can laugh at each other we say it as it is.If i am told something that one of my friends has said about me i do not get upset as i know that they will tell me to my face when i see them but to us that is what our friendship is about, we are straight with each other and never take offense when we are told something we don't really want to hear but if your friends cant tell you who can

• Australia
19 Nov 06
Yes close friends understand when you need a good laugh, support, fun or just a shoulder to cry on. Of course friendship develops over time, and the things that happen will either strengthen or strangle the friendship. I am pleased to read that you have some good friends and that you share a close bond rosebug. Thanks very much for your contribution to the discussion. :)

• Australia
23 Nov 06
One of my friends i have known since we were 13 so 43 years gosh that makes me feel old another we met in hospital when my son was born so 37 years and another was when my daughter was about 6 months old 33 years so as you can see we have been friends for a very long time and we all get along together really well .Our husbands think we are a nightmare when we all get together they say we forget we are grandparents and act like grandchildren We are so lucky as our husbands all get on well together as well and are best mates . We are very lucky

• Australia
5 Feb 07
This sounds like my partner ..... at least a couple of them .... namely numbers 3, 5, 6 and 8. Oh yes and she would also ask for the tequila to go with the lemon .... not sure that she would ask anyone over though to join her if she can have it all by herself. This one I will save so she can read it as well .... she is bound to like it I think and before the night is over it will be on the way to several of her friends.

• United States
2 Dec 06
That is one of my favorite emails to receive. No matter how many times I've gotten it, I've laughed so hard. That's what a true friend is all about. They tell it like it is and don't hold back. Thanks for posting that. I needed a good laugh.

• United States
24 Nov 06
That is really good. I just have to send it to some of my friends. Thanks


• Pakistan
1 Dec 06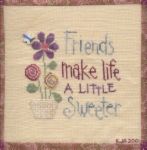 So another good post received by u!!! I read each and every word of urs this post and i want to r as under: Associate yourself with men of good quality if you esteem your own reputation; for 'tis better to be alone than in bad company. True friendship is a plant of slow growth, and must undergo and withstand the shocks of adversity before it is entitled to the appellation. One loyal friend is worth ten thousand relatives. When true friends meet in adverse hour;Tis like a sunbeam through a shower. A watery way an instant seen, The darkly closing clouds between. The making of friends, who are real friends, is the best token we have of a man's success in life.

• United States
23 Nov 06
Its hilarious but true. I saved it to send to my friends. I'm sure you'll not mind. True friendship is such that how much ever you stay apart, that feeling of warmth is there for ever