How to tell guality when buying furniture?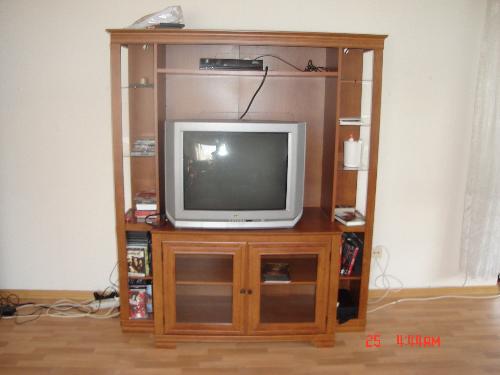 United States
4 responses

• India
21 Sep 07
Now-a-days there is a paint called TOUCHWOOD. When any junk wood, properly cleaned and polished with polish liquids, when it is dried, apply the Touchwood paint, it will give a finish of Teak Wood. All take-looking polished wood furnitures are not teak wood furniture. When you buy the furnitures made out of husboards, it is not durable. if you keep shifting from place to place within the hosue or from one house to another, the durablity is very poor.So one should buy the ready made furnitures, sofa sets etc. use it and when the condition deteirorates, dispose off or throw it away.

• United States
21 Sep 07
Well that is my problem actually.I am moving at least twice a year and it is so much problems with moving furniture all the time.It has always scratches after moving or it is damaged.I have very nice coffee table (antique) with marble and through the moving somebody break it.What a shame.It would be hard to fix it.

• India
21 Sep 07
Many people in India who keep moving (transferrable jobs) do not invest money on furnitures and fixtures. They in fact hire the funitures for short period and at the time of departure they return the furniture. Many people lucky enough to get the furniture from their offices or they get a rented house, with all fittings and fixutres. I donot advocate peole in rented houses to invest on furniture at all. Manage with least furnitures .

• Malaysia
21 Sep 07
Yes I agree with you to have quality product stuffs because it will meet our feeling towards satisfaction. Better have one quality products rather than 10 fakes one. Always look for IKEA products for quality and sensible. Because its design always proportionate with creative design and innovation high end design. Quality meets the satisfaction. Great to have IKEA products. :::michael:::

• United States
21 Sep 07
I am sorry , but have to disagree with you.Ikea products are not very favourite of mine.I used to have a bed from them in Germany and it break so easy.I had to sleep on the couch till I found another.But I loke decoration stuff from there, they have really nice vases, canlde holdres and lamps.

• Malaysia
21 Sep 07
outch! outch! outch! In Kind End All (IKEA)

• Indonesia
29 Sep 07
first you need to decide what wood would the furniture. teak wood is the best one. second the design, you need to match the design to your house. the quality. teak wood furniture is one of the strongest wood. check this out http://www.bali-bintang-art-gallery.com for some good quality furniture.

• India
21 Sep 07
I think you need few furniture for your guest and some for dinning room. and also few furniture for bedroom. So, you must choose matching and stylish furniture for guest and dinning rooms.